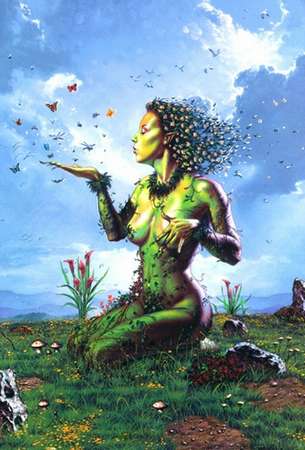 Invitation from Wild Woman to YOU!
"This is an invitation to you, the women of the world, to re-claim your wildness.
The wildness/naturalness of your body- it's sensations, it's feelings, it's wisdom, it's divinity.
Within you there is a whole landscape of beauty & wilderness that needs to be protected.  The beauty & wonder you find in the forest, looking at a mountain rise out of the earth or floating in the ocean under a blue sky is within you. The power of the ocean, the beauty of nature, discover it all within. Within the most vulnerable part of you lies your deepest strength & knowing.  This is the part that knows, that has the map of your longing, desires & what you need to be wild & free.
I am here to help you re-claim your divinity, your wisdom, your wildness.
I envision a world where women are restored to their Wildness. Through the Arise Wild Woman Program (link to webpage), a woman is cradled in safety- just as she was in the womb. She can then innately turn inward for her truth, listening to, attuning to, responding to the sensations and feelings that course through her divine temple.
Through this work, you will learn how to utilize those sensations and feelings to inform your decisions. You'll learn how to trust those sensations again, rather than stuff them down, make them wrong or shut your self off from yourself. You'll learn that it is safe to feel, that it is essential to feel- for it is your access to your joy.  It is designed to support you, and the women of the world, in regaining this connection.
My wish for you, is that you will awaken to the miracle that you are and gain trust, compassion and reverence for the wild woman that you are. It is my heartfelt desire that you will incorporate your wildness and surrender to your essential nature through the connection to your body. For this my love is where your joy lies, where your life force lies, where your divinity lies. Welcome home Wild one. Welcome home."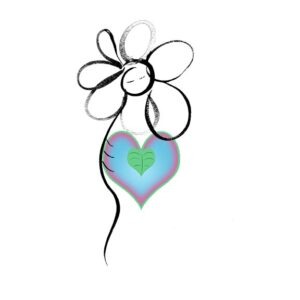 Are you ready to accept the invitation? Arise Wild Woman is HERE! (link to the webpage)
The Arise Wild Woman Program is a culmination of over 30 years of personal growth and education to heal my relationship with my body, connect with my joy and creativity, make healthy, self-honoring choices, and release addictive patterns of people pleasing and co-dependency. The key is in the connection to your body. The key to connecting to your body is safety. The key to safety is to experience being guided, supported, held and witnessed as you learn to access the emotions, sensations and wisdom your body holds. Arise Wild Woman is designed to deliver just that.
I have created it for YOU. Whether you are a woman who feels challenged by the way her body looks, feels or moves; or a woman who feels incapable of speaking up for herself and finds yourself prioritizes others needs and wants before hers. Whether you're a woman who feels stuck in an unhealthy/unfulfilling relationship; or a woman who finds herself underearning, over-extending, underestimating your value, and overcommitting.  Whether you're a woman just awakening to your own power or a woman who has done a lot of personal growth work- Arise Wild Woman will support you in creating a deep and lasting connection with your body- that will serve you throughout your life- as you continue to nurture and treasure the Wild Woman within.
I share this program with blessings to you wherever you are on your journey.
I invite you to lean into your longing and  learn more about the Arise Wild Woman Program.
We're waiting for you…
Blissings,
Kiana Love