Be Wild Woman Presents:
Arise Wild Woman: Love Your Body & Rise Lunch Break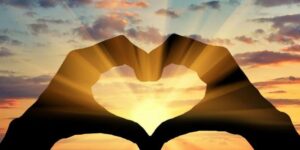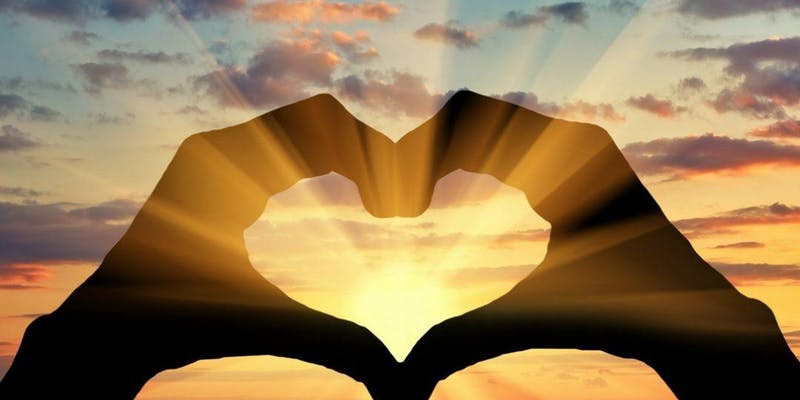 Every Friday 12.15 -1pm @ Be Wild Woman | 230 West 72nd Street | 2R | New York, NY 10023
PLEASE NOTE THAT THERE IS NO ARISE LUNCH BREAK THIS FRIDAY 4th MAY 2018
This is a drop in, free your body, safe haven, healing lunch break for women hosted by Wild Woman Healer Kiana Love.
Relax, breathe, meditate, heal..
Say no to sacrifice, oppression, anxiety, overwhelm and pain.
Say yes to feeling secure, the courage to say no, freedom to speak your truth, and the power to take action.
Get grounded, de-stressed and fired up with healing energy.
Feel at home in your body and safe to rise up.
Set your course. Get focused and vision the healing, abundance and freedoms you desire. Time to manifest your dreams .
RECEIVE:
Guided meditation & Wild Woman energy healing to ground, relax, energize and realign you with your natural power.
Crystal Tones Healing Sound Bath.
Wild Woman Power Crystal Healing Grid: Set your intentions for personal healing and global women's empowerment. Join yours with others. Together we manifest the world of equality and freedom we desire.
Herbal teas & organic snacks
Suggested donation $10-20. All are welcome. All donations go to a scholarship fund for healing for women survivors of violence.
Tickets and further details available here
Wild Woman Monthly Tribe with Kiana Love:
Sister Sunday Revelution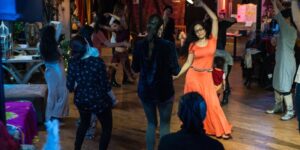 Sunday 20th May 2.30- 5pm @ Sixth Street Community Center, New York
Wild Woman is calling you to dance with her….
Come home to your body and feel the wonder of nature within you. Celebrate being a woman. Feel your power. Set your body and voice free. Dance.
Together we dance for every woman and girl's right be at home in their bodies, safe, wild and free.
Awaken your heart with a wild woman urban retreat and love your body party. Enjoy live art, music, fashion, food, wellness, dance and more followed by a relaxing, energy healing, soundbath.
Doors open at 2.30pm to welcome you. They close at 3pm to create an intimate, safe space for you to bloom.
We start with nourishment of mind, body, heart and spirit. Enjoy healthy delicious beverages, snacks, food, live art, music, wellness, body care,special guests, engaging conversation and laughter. Let go of the tensions of the day with a home to your body, experiential meditative journey. Uncover your body's wisdom and needs; soak in some TLC and get ready for a dance revelution.
Wild Woman Healer Kiana Love guides you to feel the beat of your heart and realign with Nature herself. Set your heart free. Listen, honor and move your body to the sounds of nature, your heart, your song, and live percussion. Here there is no prescribed way to dance, only the way your body wants to move.
Undulate, stretch, sway, shake as little or as much as your body desires. Awaken your wild healing power and let it flow through your dance into the world. Let's be wild.
Part Three:. Free Your Heart Sunset Soundbath:
We end the evening with a Wild Woman, Free Your Heart, Sunset Soundbath infused with the sounds of nature, crystal bowls, organic beats, melodic vocals and energy healing. Sink down to immerse yourself in care and a welcome slumber lullaby with into the wild healer Kiana Love.
Belly Dancer
Susanna Plotnick
Cosmic Path Astrology presents inspiring tools for you to align with your highest Self. It is especially helpful for bringing back the Divine Feminine and creating a masculine-feminine balance. " I LOVE to share my Love and Wonder of Outer Space and connect to people during readings! There is so much MAGIC behind it ALL-our lives and journeys!! Astrology reveals this and the divine timing that we have that we just need to trust.
YOUR WILD SYNERGISTS: we make the magic happen!
Your Into the Wild Guide:
Wild Woman Healer Kiana Love, founder of Be Wild Woman, is passionate about rewilding and awakening women and the world to love via energy healing, yoga, ayurveda, music, art and movement. She is on a mission to empower women to feel at home in their bodies, set themselves free from trauma and remember that they are nature.
Be Wild Woman empowers women to realign with nature so they can feel at home in their bodies; safe, wild and free to love, express and be themselves through one on one healing programs and community workshops and events. Offerings include energy healing, space clearings, intuitive readings, healing art, sound healing, reflexology, flower essences, meditation, yoga and holistic health.
Our resident visual artist
Janet Morgan
will be creating live art for us as we dance. Enjoy her wild and colorful paintings of humans, gods and goddesses and our sacred earth. "To control the fire is not to kill it, but to let passion thrive and be seen. There is a beautiful tension in all creation between letting go and forming, the pushing and pulling of color and sound and everything.
Live Percussion: TBA Women drummers welcome. Send us a message to join as well as put us in touch with wild women drummers.
Come home to your feminine nature and awaken the forest of hearts. Together we rewild the world, starting with your heart and mine.
Enjoy, laugh, dream and relax, Immerse yourself in healing sound and blissful rhythms. Let go of the stress of the world. Set yourself and the world free.
End violence against women, mother earth and the feminine. Free your body and come home to your wild feminine nature. Untame your heart and wake to love.
Wild Woman is calling you to dance with her. Wake, dance, relax and rest with nature. Experience a women's space where you are nurtured, celebrated and supported to be and express yourself.
This monthly soiree is brought to you by Be Wild Woman and guided by founder Wild Woman Healer Kiana Love. Be Wild Woman is excited to offer you a sensuous retreat into nature.
Barnana
– go barnanas with delectable banana bites made with love
Dr. Paula's Herbals
's: Natural, chemical free products, food and health programs using Ayurvedic concepts that balance & nourish the body made with love by Dr Paula.
Harmless Harvest
: Pure, organic raw coconut water made from a responsibly harvested, exceptionally sweet and fragrant coconut variety native to Thailand.
Revive Kombucha
: organic, raw, delicious, family owned
look for it at your grocery store.
******************************************************************************************************************************************************************************************************************************************
Wondering if this is for you?
THIS IS FOR YOU if you would like to :
Experience and love your body as feminine, beautiful, natural and sacred.

Realign with nature, stop getting stressed out by the world, restore your health, restful sleep and rise with joy.
Live fully, express your truth, trust yourself and experience joy in your body.
Restore the feminine and end violence against women.
Free yourself and the world from judgement, violence and pain.
Click here to grab your ticket. Your purchase and your attendance make this wild healing experience possible and available to women. It takes a wild woman tribe to create safety, free hearts and rewild the world. 🙂
♥♥♥♥♥♥♥♥♥♥♥♥♥♥♥♥♥♥♥♥♥♥♥♥♥♥♥♥♥♥♥♥♥♥♥♥♥♥♥♥♥♥♥♥♥♥♥♥♥♥♥♥♥♥♥♥♥♥♥♥♥♥♥♥♥♥♥♥♥♥♥♥♥♥♥♥♥♥♥♥♥♥♥♥♥♥♥♥♥♥♥♥♥♥♥♥♥♥♥♥♥♥♥♥♥♥♥♥♥♥♥♥♥♥♥♥♥♥♥♥♥♥♥♥♥♥♥♥♥♥♥♥♥♥♥♥♥♥♥♥♥♥♥♥♥♥♥♥♥♥♥♥
Would you like to help make the magic happen?
Wild Woman Tribe needs volunteers to make the magic happen. Want to join the team and come for free? Send us a message 🙂 Possibilities include greeters,door,set up, production, food, marketing, break down.