Trust your wild heart and live free!
Wild: growing or living in a natural state; not domesticated; untamed.
Hi there.  I'm Kiana Love and I help overwhelmed women and survivors of childhood trauma feel safe and loved, so they can trust themselves,  find freedom in their bodies, and enjoy their lives.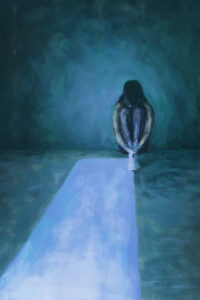 You're longing to feel free from the overwhelm, anxiety and pain.  You've tried ignoring it,
pretending everything's fine.
You've tried pushing yourself,
and achieving your way out of it.
You've tried numbing yourself,
and even judging yourself.
So far, nothing's worked to get you unstuck . . . to bring you freedom. 
But what if you could start to trust yourself — and truly believe that you have the answers already inside you?  And as a result, you had more peace of mind and freedom to be yourself, and enjoy yourself than you ever imagined possible? Which means that you can feel confident, creative, curious and filled with courage to speak your truth, ask for what you want—and get it— each and every day! 
"Anyone who has spent time with infants has observed how much they delight in their own selves, especially their bodies.  They look down and see pudgy toes and fall instantly in love. They giggle at their fingers and pucker their lips for the joy of the sound.  
 
For so many of us those feelings end early and are quickly replaced with the opposite emotion….self loathing.  Kiana Love has designed a program which gently reprograms participants to reclaim their sense of delight and well being."   ~Kierra Foster Ba 5rhythms Dance Instructor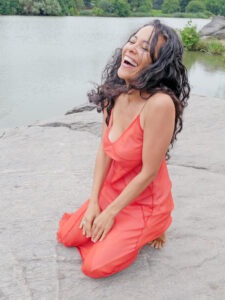 You are meant to shine and feel the joy of living. If you've been feeling stuck, overwhelmed, or beyond anxious, you've come to the right place.
Breathe in, Breathe out. Here you will find support to free yourself.
Ready to feel comfortable and delighted in your own skin?
Click here for your Free Hold Your Heart & Feel Safe to Heal  meditative energy healing tool.  
The intuitive, instinctive, feminine power of nature…Wild Woman lives here in your body.