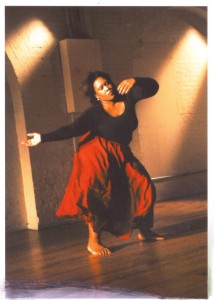 "Anyone who has spent time with infants has observed how much they delight in their own selves, especially their bodies. They look down and see pudgy toes and fall instantly in love. They giggle at their fingers and pucker their lips for the joy of the sound.
For so many of us those feelings end early and are quickly replaced with the opposite emotion…self loathing. Kiana Love has designed a program which gently reprograms participants to reclaim their sense of self-delight and well being."
~Kierra Foster Ba 5rhythms Dance Instructor
"I have known and worked with Kiana for over a decade and her work is deep, sensitive, and effective. She has studied and embodied many modalities, including being a graduate of my program as Chakra Healer and Teacher. She is a joy to work with and can make a fabulous difference in your life. I highly recommend her work."
~Anodea Judith, author WHEELS OF LIFE, EASTERN BODY-WESTERN MIND.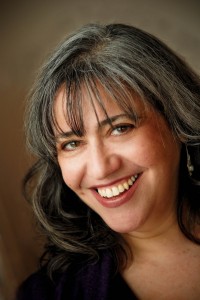 "Kiana Love has that rare combination of natural talent and training that make her an exceptional healing practitioner. Her intuition, energy skills, love and compassion, grounded in her extensive education culminate in her profound ability to do deep healing work. As a wise guide on your journey, she'll ease your passage and empower you in your process. She can gift you with new visions of paths to feeling whole. Put yourself in her hands and you'll be glad you did."
~Sheri Winston ~CNM, RN, BSN, LMT, founder of Center for the Intimate Arts. Wholistic Sexuality Educator, Author of award winning book, Women's Anatomy of Arousal
"Kiana has a glowing youthful agelessness with the serene wisdom of wild woman. She has a talent of sharing the mystical, spiritual, and angelic in such a way that can penetrate, resonate and transform a left brained person.

Her warm kind softness made me feel at ease and at home. She provides a serene, tranquil, safe space for healing effortlessly. Sit back, relax as she softly and gently guides you into your own body and your own healing at your own perfect pace. Like a true spiritual leader, she allows you to uncover and rediscover your own truths and power that have always been there.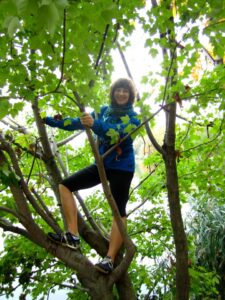 In our collective human predicament, we often forget the healing modalities we once experienced and revert to our old programming. She will provide you with tools to rewire your body and brain with time to a new, healthy and empowered way of being.
Living in NYC, most of us live fast passed, stressful lives. We are in perpetual sympathetic mode (fight & flight). Kiana gently guides you back into parasympathetic mode (rest and recovery). It is the relaxation response where your heartbeat slows, your blood vessels and muscles relax allowing blood to bring nutrients and carry waste away from your cells. It is in this mode that your digestive and elimination systems function, and your breathing slows. The health benefits are numerous. Put simply prevention is better than cure.
Kiana marries the mind, body, and spirit for a deeply rich and lasting healing experience. It is a true gift she shares with the world."
~Paulina Rzeczkowski, M.D.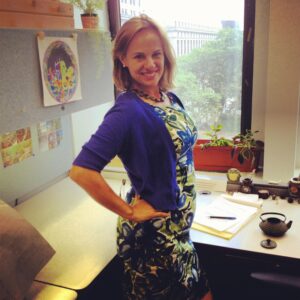 "Some of you know that Kiana Love/Be Wild
Woman is an amazing energetic healer, but
you might not know that she is also super
gifted at clearing houses and spaces.
Kiana sees the relationship between the space we live in and the space inside us and clears it, heals it, and brings it to a place of deeper truth and harmony. I was fortunate to have Kiana clear my entire house, including the basement, yesterday, and the energetic change in my living space and the relationship I have with it has been an absolute joy. Mrs. Love, you are wonderful! "
~Elizabeth Shaler Dos Santos- Musician, Healer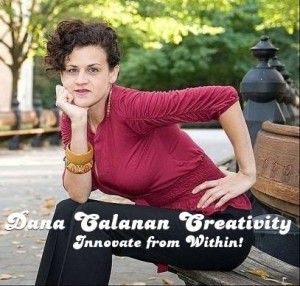 "Kiana Love's nurturing ways and supportive
system have assisted immensely in my
recovery from C-PTSD.
When I first met Kiana, I was probably at my
most fragile state; leaving my apartment was
extremely difficult. Five years later I still use
the techniques, and definitely recommend her to members of the group I founded on
Facebook; the Survivors of Violent Crimes and Domestic Violence.
With much love & gratitude,"
~Dana Calanan www.wix.com/danacalanan/creativity-consultant



"Over the last 20 years of my professional dance training Kiana was the first person to help me understand the distinction between running my body and being inside my body. Kiana's hands and intention engaged sensations in my body in a deeper way than I had experienced before in other Reiki and energy sessions. I did not know energy work could be so powerful. She helped me understand the maleability of energy. Over the past year I have found a new accessibility to moving my own energy in my meditations, dancing, yoga, teaching, emotions and sexual practices. Thank you."
~Zahava Griss Founder of Love Making Dances
Dancer, Performer, Coach, Esalen Body Worker
"Aloha Kiana,
I want you to know that your work at the house on the north shore was really life changing. Its amazing. Because I had harbored so much negativity about the north shore due to the events and conflicts at the home we had there. I saw the entire north shore as a cesspool, and only chose to remember the horrible times.
After the clearing work you did in the home and the karma cleansing you did with our family, I immediately felt a sense of release. It happened in subtle ways. Like later that day when we went into town, I was suddenly filled with all kinds of wonderful memories of my life on the north shore. These memories I had looked over because I was so attached to the negative events that had happened.
I still want to cry when I consider that without you I may not have ever let go of that. I may never have remembered the joyous days of raising my young daughter: still remaining locked in my dance of anger. I thank you for helping us to release the negative and find our joy again. You are very powerful indeed and helped us to see our own power. Mahalo! "
~Roya Dennis ~ Program Coordinator at Windward Community College
"I was introduced to Be Wild Woman and Kiana Love in a lovely, quaint herbal shop where I attended a "wombing" circle along with a small group of other women. The experience created a deep sense of relaxed awareness and profound safety; elements that appeared to have alleviated the pain with which I arrived.
In subsequent sessions with Kiana there was always a deep sense of peace and safety that revealed to me rooted feelings. Breathing transitioned me from the hurried pace of a "story" into other levels of consciousness that gave me access to feeling states and brought me into my body to explore sensations that accompanied the feelings. Together, the feelings and sensations unlocked doorways to experiences of freedom and liberation in the mind, body and spirit.
I would recommend Kiana and her work with Be Wild Woman for women who are seeing evidence of a troubled condition of mind, body and spirit. This may be the woman struggling with any number of different lifecycle events; early trauma, loss or crisis. The results are empowering because she models kindness and gentleness for the feminine psyche and how it is sourced from Nature. Her recommendations about herbs and plants provide education in how to gain support from Nature and to see, in a parallel way, the many ways that "rooting" can help to achieve or retain stability when we connect and appropriately "mother" ourselves.
I believe that seekers will find, through Kiana's work, that the "wildness" is an expression of the essential nature of women when they are unhindered by fear and can safety blossom into their full beauty and multidimensional nature."
~Dr. Sharon M. Cadiz, 747 Seminars Author of Travelling Directions
( see book for more about her Wild Woman healing experience with Kiana Love)
"Kiana,
As I said to you earlier, you did me honor with the healing rituals, body awareness, questions, imagery and complete journey I took in your studio. My whole life, as far back as I can remember, I have for the most part, other than two features- hated my body. In many ways I still do. And it is the reason I use for various and sundry failures in my life. I forget -and you reminded me of it today-that my body, and specifically my belly ( the most hated part of my body) is strength and power. And when I listen to my body and feel it experiencing what is happening in my life, all is possible. All is well. And I will remind myself of this as often as I'm able. Because I want to feel as strong and capable and happy as I (often) think that I am.
With much appreciation and many thanks"
~Kate
"The Womb Healing Course you created and lead brought me to such a new space of self love, body appreciation and re-connection with my yoni and womb and sexual energy. After having a child I was in such body pain that I never thought I could be sexual again nor feel sexy, lovable, confident with myself. By the end of the course I was able to learn how to give myself the undivided attention I needed from me even as a single mom with a young child. Your technique of being able to meditate and center in 10 minutes is so empowering and I still use to this day when I feel rushed and in need of self-time.
Since this course not only have I been able to boost my self confidence and feel sexy but the pain was gone too. Being able to self pleasure again and even have a lover again was beautiful especially since I wasn't sure I could. Most of all the beautiful feeling of healing and wholeness again is a wonderful gift. Your gentle guidance and teachings were very welcome and appreciated.
I've also become a Burlesque Dancer! I choreographed, performed and co-produced a recent show in Medford, OR. Dancing is my heart. Here is the link to the performance!: http://www.visualhollywood.com/vivica.htm. To feel confident, empowered and sexy again is such a gift! Thank you for empowering me to get back to myself again, you are truly a gem. My intention with my Burlesque is to remind the world that everyone is beautiful the rest is just programming or perception.
I love you always and appreciate you forever!
Much love"
~Kristal aka Vivica Liqueur ;D
"I highly recommend Kiana Love, an amazingly gifted energy healer, to help you balance your body, mind, and spirit.
Kiana's deeply intuitive and compassionate approach to healing made me feel immediately at ease. In our session, she combined somatic therapy with energy healing to help me access blocked emotions, discover a core issue that needed attention, and experience a level of relaxation that I had not been able to reach for a long time.
I loved being in her space, which was peaceful and welcoming. The session supported me to experience more of my own nurturing energy and to make empowering choices and requests in my life. Since the session, many positive changes have occurred in my relationships, health, and work. If you want to bring more balance to your life and experience Kiana's healing gifts, contact her now"
~Melissa Zwanger
"Kiana Love Helped Me Heal. Deep Gratitude Beyond Words
True Healing came to me through Kiana Love when I needed it the most. She was by my side when I broke my right arm. Her compassion, wisdom, intuition and sweet care made a huge difference in my life and my healing. For that, I will be eternally grateful to Kiana.
She channels healing energy in amazing ways. The energetic healing sessions she gave me expedited my healing tremendously. I don't think I could have healed as well as I did without her. She truly honors the last name she carries. Just like that of a mother's, her love heals."
~Puela Lunaris ~ Flamenco dancer & teacher
Performer, Workshop Teacher Speaker
"Kiana is a brilliantly sensitive healer, visionary and body centered guide for woman who enables women to restore the essence of their being as the divine and wild feminine. I cannot recommend her more highly. You will be fortunate to work with her."
Donna LeBlanc, M.Ed., NYMHC
Spiritual Psychotherapist
Best-selling Author: The Passion Principle and You Can't Quit Til' You know What's Eating You.
"Kiana Love has truly been an angel of light sent on my tumultuous path! She has helped me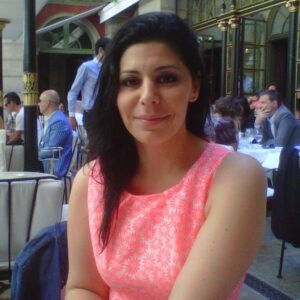 set myself free from very old traumas of which I had been a slave for years. Her nurturing approach, her compassionate heart and her natural gifts make her an extraordinary practitioner.
She will gently guide you towards a place of greater joy and freedom. You will go deep within and clear what needs to be cleared, almost instantly. If you feel that your emotions and your past are still stuck somewhere in your body, I definitely recommend Kiana's work.
She will make it safe to explore and release all that is keeping you down! This path of self-inquiry is a journey and Kiana is there to provide precious assistance and care that you don't want to miss, if you are serious about finding more happiness. "
~Julia Darmon Actress, Entrepreneur
Tarot:
"Getting a tarot reading from Kiana made me feel like I had a direct intermediary with the forces behind the cards. I felt that she took the time to connect with me and the threads of my life and took this into account when she interpreted the cards. Her manner was thoughtful and soothing and she took the time to gather her thoughts and articulate clearly without losing nuance or subtlety, what the patterns in the cards were telling her. At the end of the reading, I was left with a feeling of serenity and calm and new insights with which to understand the past, make the most of the present, and move forward into the future."
~Anne Smith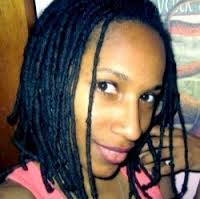 "I believe the Tarot is a very powerful tool for gaining clarity, insight, and solutions for just about any personal problem one is facing. Using a unique "three-act" Celtic Cross spread, Kiana shed light on a number of issues in my life, past and present. Her talent for intuitively uncovering and stringing together pertinent pieces of my life story through the cards not only impressed me – it motivated me to re-examine old beliefs as well as refocus on what's important to me. Truly, a dynamic offering of much-needed reminders, new perspectives, and sage advice. Thank you, Kiana!"
~Noelle V. Dor. Healer, Artist
"Kiana has a special gift for zeroing in on the higher purpose of any situation and helping people access the abundant spiritual support and guidance that is available to them. My readings with Kiana have given me tremendous clarity, comfort, and understanding during some of the most challenging times in my life. I'm grateful to have received the blessing of her work."
~Melissa Zwanger NVC Coach and Trauma Recovery Specialist