Join me for Be Wild Woman's
1st Annual LOVE YOUR BOOTY WALK

Saturday August 4th 6-10p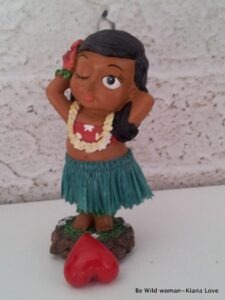 Wild: living in its natural state, untamed, free
Celebration, Ritual, Consecration, Dance into your pleasure.
I invite you to take a walk, a strut, sway or sashay across the Brooklyn Bridge to stand for women.
Join wild women to declare love for your body and stand for women. Feel comfortable & delicious in your own skin. Love being a Bootylicous Woman.
Walk because:
You commit to loving yourself
Your body is sacred
You own your pleasure

You stand for women.
You reclaim your innocence
You are wild, and will not be tamed!
Walk for:
Every time a woman has been afraid walking down the street
Every time a woman has been judged or harrassed
Women & girls enslaved in the sex trade
Survivors of sexual or domestic violence
Your sisters, mothers, daughters, & all women.
Details:
Wear: pink, an outfit or costume that makes you feel bootylicious, sexy and comfortable in your own skin. From hotpants to flowing skirts wear what makes you feel great. Shoes that you can play & walk in. Its not about how little or how much you wear its about you being you!
Bring: your intention, enthusiasm, body loving signs, glitter, love your booty sashes, etc.
Meet by the Brooklyn Bridge City Hall subway stop at the benches in front of the City Hall park across from the Brooklyn Bridge. ( come early to make a sign)
Embark on your bootylicious journey across the bridge and down to Brooklyn Bridge Park under the Manhattan Bridge to cast your body loving intentions for yourself and for womenkind into the East River.
Then we'll go inside to an urban sanctuary for the after-party to consecrate your body with a Love Your Booty Chakracize & Dance to sensuous gongs & hypnotic rhythms. Enjoy herbal elixers, nibble on tasty treats, lounge on pillows, celebrate!
To RSVP and or Volunteer reply or send an email to kakini@gmail.com with your name, email & phone number as well as those of your guests.
(if you'd like to receive text updates in case of changes and on day of regarding location in case you are coming late or get separated write text update & the cell # or email you'd like it to go to).
This is a FREE event for all women! Donations to support Be Wild Woman's mission to empower women to reclaim their bodies, restore self-love & free their joyful expression. Your donations help Be Wild Woman offer free events, scholarships for women survivors of sexual and domestic violence, develop new programs, and our upcoming workbooks & book for women across the globe.
I'm passionate about empowering women to love their bodies, themselves, and ending violence against women. You showing up for loving your body is a powerful stand for women. Together we are creating a world where women feel safe to walk down the street, where young girls dare to dream big and being a woman is a cause for celebration.
I can't wait to celebrate with you!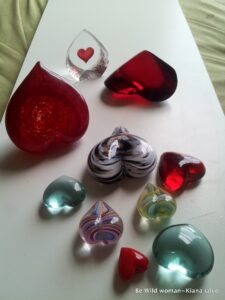 Spread the word & join the fun.
Yours in wildness,
Kiana Love
Founder of Be Wild Woman
What do we want? JOY!!
When do we want it? NOW!!!!