Be Wild Woman Presents:
Illuminate the Voice Within:  Art Viewing for Your Contemplation.
Featuring Artist Lena Young —Revealing the Beauty of her Healing Journey
Saturday May 23rd, 1-4pm
Be Wild Woman~ 230 W 72nd st Suite 2R
Free with RSVP.  email kakini@gmail.com
"Each piece of artwork represents my own healing process as I learned about forgiveness, self-compassion, self-care, gratitude, love, hope, and joy.  On the canvas, I explored the possibility of facing my fears, of owning my vulnerabilities and imperfections, of embracing my faults without judgment.  Over the years, I have learned that it is only in healing myself that I can then offer this healing to others." Lena Young
*  Home Again and Spring Awakening Collections –  Oil
*  Video
* Refreshments
* Meditative Space
* Home in Your Body Guided Meditative Journey
* Q & A
* Fundraiser to help women feel at home in their bodies.
Lena's presentation at last Sunday's Wild Woman New Moon was so inspiriting, that we're extending her exhibit for the rest of the month and opening the space this Saturday May 23rd for people to come experience this transformative work.  Come be inspired, relax, meditate, refresh, enjoy.
Lena's decided to donate a percentage proceeds from sales from this exhibit so that Be Wild Woman can offer a scholarship to help women in need find their way back home to their bodies.  I'm so moved!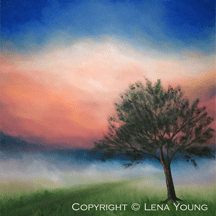 Lena Young  shares a special collection of her artwork, celebrating the journey home to her body and soul.  The original works of "Home Again" will be on display until June at Be Wild Woman's sanctuary on the Upper West Side.  In addition, she is exhibiting original works from her newest collection: "Spring Awakening," which captures the beauty of the world through the lens of love and compassion, purity and openness, acceptance and awakening.
Lena will share several video presentations that embody the spirit of her artwork through a poetic composition that features fun and lively music.  There will be a Q&A session through which the audience will learn about Lena's personal healing journey and delve into the world of creativity that is uncovered when the heart finds its way back home.
A discount of 10% will be applied to all artwork purchased this month.  A percentage of all proceeds will support Be Wild Women's scholarship program which seeks to empower women survivors of sexual and childhood trauma suffering with depression, anxiety, pain and other distresses.  This fund offers women in need the opportunity to be guided on their healing journey as they find comfort, security and confidence in their own bodies.
Be Wild Woman is a healing sanctuary that empowers women suffering from distresses that disconnect them from their bodies to feel at home in their bodies, safe, nurtured, and loved.  These include physical and emotional trauma, sexual trauma, depression, anxiety, grief, reproductive issues and chronic pain.   Healer Kiana Love partners with women to create an experience of deep safety, healing and acceptance, using various exercises, tools and modalities such as breathwork, chakra healing, reflexology, meditation and yoga, body mindfulness and guided relaxation.  Kiana is a Reiki Master, Integrative Energy Therapy Instructor, Spiritual Intuitive, Sacred Centers Chakra Teacher and Healer, Integrative Health Counselor and Vinyasa Yoga Teacher.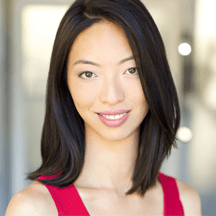 Lena Young  is an artist, writer, yoga instructor, and dancer. Her oil paintings explore an array of intense mental and emotional states, authentically embracing the myriad of emotions that are the fundamental essence of the humane experience.   Working mostly in oils with the occasional venture into other mediums, Lena's artwork is an expression of her own personal journey.
A Harvard graduate  and author of nine books, Lena combines her love of nature with her interest in the ancient teachings of various philosophical traditions.  Recently featured in Self Magazine China, Lena was chosen to represent Taiwan as one of the top ten "Women of the Year" in their "Dare to Shine" campaign. She has been featured in Vogue Taiwan, Business Today Taiwan.
[AnythingPopup id="1″]