I'm excited to share this Home in Your Body Chakra Meditation with you and be your guide home to your wild power.  I shared this for the end of the year holidays.  Now you can take this journey to celebrate your entry into 2016—Welcome wild wonderful new year!
Stay tuned for more gifts in the next few days. This is just the beginning of your wild journey home to love.
Yours in wildness,
Kiana Love
Home in Your Body Chakra Meditation Click here to listen…  and here to download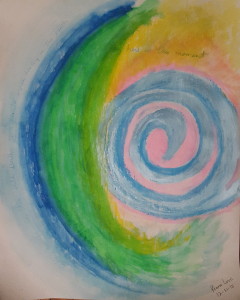 As promised…
Here are some New Years Love Messages From Wild Woman for you. You can receive daily healing messages from Her by following me on Instagram @kianalovesart. Take time to sit with the words and the pictures and notice what your aware of in your body.  Through these healing messages she is inviting you home to your body and into loving relationship with yourself as nature.
Whoohoo!  Here's to your wildness!  Its time for you to live your life now.
Here's an instagram post of me in my wild Bombshell Bliss welcoming the new year with a polar plunge.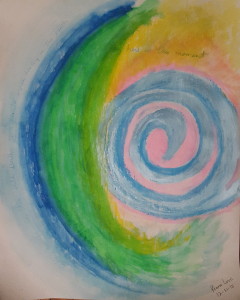 Last but not least, as promised….
New Years Love Messages From Wild Woman