Title: Wild Woman New Moon: Red Tent—Love Your Body!
When: Sunday May 17th
Where: 1-4p (doors open at 1:45)
$20 click here for tickets
(limited tickets at the door for $30)
Wild Woman calls you.  She invites you to celebrate your cycles and realign with nature at the new moon
…with art, healing, yoga, journaling, food, nurturing, pampering and women-power!
She beckons you to come to her sanctuary, a wombing greenhouse for you to root, rest grow & flourish with tender care. Enter into sacred space for you to bless and sanctify your body. Nurture your belly, womb and heart. Journal, express, create, share stories and sink into safe space to dream, create and renew. Sit in our wild secret garden. I can't wait to celebrate you! ♥ Kiana
Special Art Show!
***********************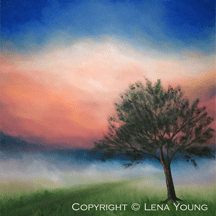 This will be a special event featuring art work by Lena Young.  Lena will be sharing a presentation that embodies the spirit of her artwork through a poetic composition that features fun and lively music. She will be showcasing a few of her original works in a special series that she created to honor the voice of the heart and soul. She will also be sharing about how coming home to her body has enhanced her creative expression.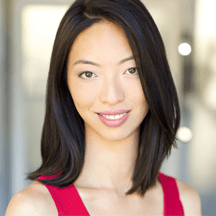 Lena Young is an artist and writer who resides in Northern New Jersey. Her oil paintings explore an array of intense mental and emotional states, authentically embracing the myriad of emotions that are the fundamental essence of the humane experience."
"On the canvas, I explored the possibility of facing my fears, of owning my vulnerabilities and imperfections, of embracing my faults without judgment.  I have learned that it is only in healing myself that I can then offer this healing to others.  Without finding my own truth, my own freedom, and my own healing, I still walk this earth lost, blind, and empty.  It is with a healing heart full of gratitude for the unexpected miracles that life has brought that I share my work with you." Lena Young
************************
Who is welcome:
Women of all ages, mothers, daughters, grandmothers, welcome from first menses through menopause.
Why:
To provide a safe, sacred pleasurable space for you to celebrate your cycles, reclaim your power and the power of women gathered together. We honor the ancient traditions of women gathering each month at the new moon during their bleeding time and gather in modern time to celebrate each others lives, whether we are bleeding or not. We celebrate, birth, cycles, transitions and you today to provide a safe, pleasurable space for you to reclaim your
Come to:
*take a break from doing, taking care of others, etc.
* love your body
* nurture and pamper yourself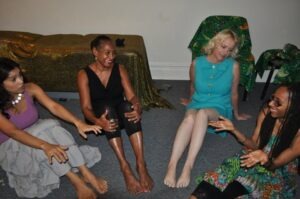 * restore and balance your cycles
* reclaim your power as a woman
* release negative messages about your body and cycles
* join a supportive circle of women
* rest, dream, journal, create, sing, stretch, express
* share your feelings, hopes, dreams and desires
* co-create and experience a safe space for women to be free. 
*receive a earth-yoni womb blessing.
* Chakracize! Awaken, Root, Empower, Delight! Discover your body's wild wisdom and journey through your body's energy centers (chakras). Claim your power and pleasure with a blend of love your body, stretching, meditation, energy and dance.. Say yes your life!
For your creative pleasure
there will be art supplies; paper, crayons, pencils, pastels, scissors, etc
For your sensory delight
There will be a nurture your body station with massage tools, essential oils, lotion and more.
Bring:
Something delicious and nourishing to share. There will be teas, fruit and snacks to nourish you.
This is a monthly event! Save the dates for upcoming
June 14th, August 16th (2-4pm)
About Be Wild: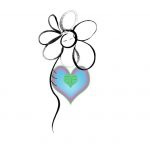 Be Wild Woman is a healing sanctuary that empowers women to feel at home in their bodies, safe nurtured and loved. Be Wild Woman offers healing programs and community events that teach, support and inspire women to align with nature and reclaim their wild feminine power. We offer women healing tools and spiritual support to reclaim their innate, sacred, creativity, healing and power via the wild woman archetype. We are located in New York City on the Upper West Side. Be Wild Woman was founded in 2006 by Wild Woman Healer, Kiana Love to create a safe space for women to be wild.
By wild we mean growing and living in your natural state, free to be you.