Wild Woman Speaks: Your Personal Transmission
Wild Woman Speaks
Your Personal Transmission from Wild Woman Channeled By Kiana Love
What would it be worth to you to have a personal relationship with your Wildness?
What would be different if you trusted your instinctive wild nature to guide you?
What would it be worth to know you are loved, seen, heard and supported?
What would be different if you knew that the miracle of life is within you?
Are you ready to commit to your Wildness — to allow yourself to be mothered and loved?
Invitation from Kiana:
You are familiar with my daily wild channelings from Wild Woman. These come to me when I connect with her in the Be Wild Woman
morning practice of coming home to my body that she's guided me to create and share with women. She speaks to me through images, words and sensations that I feel in my body.  I feel her flowing, creating, expressing through me.  These are healing messages from nature I receive and share daily in my wild woman morning practice. Here I reconnect with nature and experience the freedom of being wild.  Here I remember that I am nature too. 
Several months ago, she asked me to share these messages daily with you. You can find them on Instagram at KianaLovesArt
She has now invited me to offer you a personal transmission for you to work with.
Here are details on the how this works, why do it and what it is.  I distilled this by asking her and am sharing her messages about it as well as my understanding of it with you.
How and what:
I root myself and energetically connect in with you.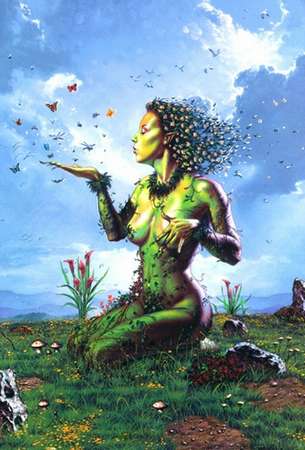 I listen first and then I surround you in the care of Wild Woman.
Messages come through my body — messages of something they want me to do.  Wild Woman will have me write or do artwork specifically for you in a healing form.
You are being invited to awaken to through the words and art. It is meant to engage your mind, your vision, your being, your senses. It is meant for you to engage in actively — to explore what visceral feelings come to you, what thoughts, what beliefs, what beautiful messages, places that need healing.
You are invited to respond to it — whether it's attraction or revulsion, collapse or surrender — these are all ways of working with her.
It creates safety for you that it's a healing message.
It is a depiction of what you would experience — Wild Woman puts the energy, the meaning, the experience that is possible within you and within nature where you are connected to it — it is all there in the art that comes and there's a pristine wild part of you that will interact with it easily.
There's a part of your subconscious that interacts with it that transcends the mind chatter.
Activation
"Kiana has the ability to connect with us as Mother, as Feminine, as the Wild IS… the part that she connects with is a way that you can experience yourself ever birthing and ever loved. These transmissions are loving messages designed particularly for you as human to understand, experience and integrate the gifts of the divine within you.
Here is the divine taking form for you to have a human experience. Yes, you are souls, but you are having a human experience. These messages are here to support you in experiencing the beauty and power you are.
It's important to note that this is for people that are ready to take the time with this. This is not for you collect or put in your closet. Not one of those things for you to "have" but not give yourself permission to receive and enjoy.  
Kiana will continue to do the daily messages, but the message you are receiving for yourself is your steadfast, unchanging message from me, Wild Woman."
Saying YES to The Work
There is an intake process.
"There are a few questions we would like to ask you which will help you with the process. To help your mind connect with the process and will help Kiana to support you in what you are being called to experience with you."
Different Kind of Container
A place where you can allow yourself an experience of love to have a relationship with the wild and a place where you can say "Yes" even if you don't know what the relationship is, that you can acknowledge that there is a relationship and be awake to it — having an intention of cultivating this relationship. This is a vipassana with me, Wild Woman. This is a place where you get to experience me and gain clarity.
This means being willing to see, feel, be with a part of yourself. Sometimes this might mean being with where you are disconnected.  You are responsible for getting whatever support that you need around that. Kiana can offer additional support through daily messages, the moons, the calls, Kiana can also do deeper one on work with you, and calling upon the support systems that you already have in place."
What You'll Receive:
Your transmission will take the form of a 14 x 17 mixed media artwork — big enough for you to interact with.  Media may include watercolor, oil pastel, pen and or acrylic.
Includes:
* 14×17 original mixed media Wild Woman Speaks Transmission artwork
* Wild Woman Speaks Transmission audio meditations
* 30 minute one-on-one Wild Woman Healing Session. with Kiana Love
"These transmissions are pieces of freedom, keys, reminders, touchstones to remind you of your freedom and wildness.
This includes an audio meditation and a recording of the words if there is a written message on the artwork transmission. This will be a recording for you to listen to to guide you in interacting with your piece. The recording has healing energy woven through it, so when you listen to this there is a way for you to see, feel, be with her through your senses.
You will also have a one-on-one Wild Woman Healing Session with Kiana Love to support you in receiving the transmission.  You can do this in-person via skype, hangout or by phone.
One at a time:
She also says you can only receive one per month because you could stay with one for your whole lifetime.
You're being called to listen and experience — savoring and receiving this one piece. It is important that you RECEIVE what is here for you.
You must wait one month and sit with it before you receive another.
Allowing Yourself to Receive Your Transmission
You are invited to spend 5-15 minutes a day with the recording as you sit with your artwork each day. If you're traveling you can bring a photo of the artwork and sit with that.
You have a choice to tuck it away and not awaken to it or you can choose to engage with it — like learning a new language — allowing yourself to explore what happens when you listen and explore and allow yourself to see.
This is a doorway for you to STOP and allow yourself there where you feel starving. Allow yourself to be fed by the whole experience you are having.
This is us inviting you to STOP and allow yourself to be hungry and feel. Allow yourself to need and desire. This is an unconditionally loving space. This requires an act of courage, to be present with what comes, trusting that this is part of the process.
Here we invite you to allow yourself the care you deserve. Trust the calling that is there. They are being revealed for you to honor and explore.  You are being called to be wild.
Here is my personal Wild Woman Speaks Transmission.  I just made this last week when she asked me to start making these.  Here is what I notice when I sit with it:   
I feel a joyous sense of freedom every time I sit with it.   It connects me with my inner little girl, her tender heart and desire to explore the world around her.  It feels like I'm soaking in an ocean of loving care and being coaxed to release grief from when I lost my brother when I was only 3 years old.  While I feel at peace about  him having passed, there is still sadness that he is gone.  It feels good to have this joyous safe space to release the grief and be loved.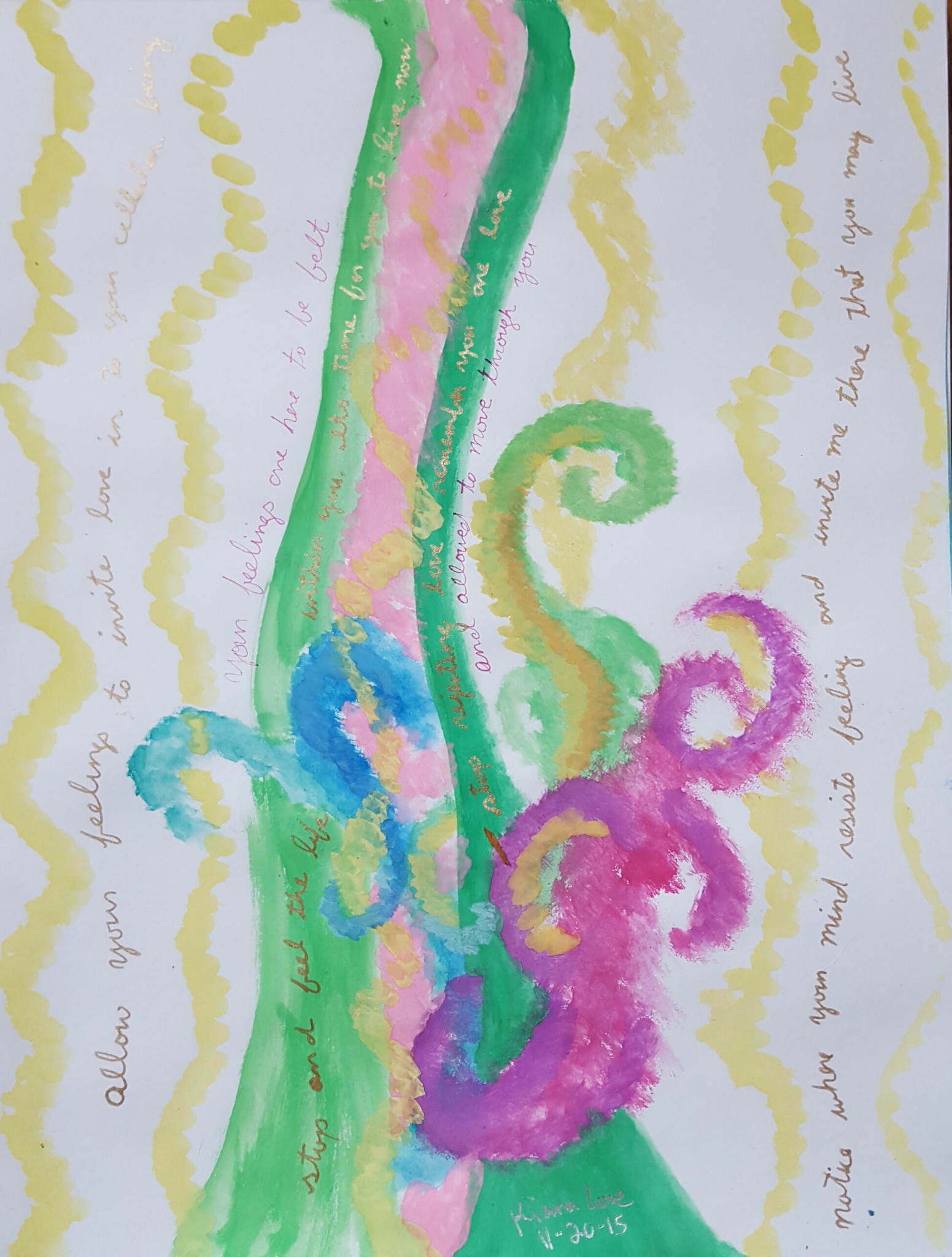 I'm looking forward to creating one for you too.  I know that it will be unique and just what you need for your wild healing journey.
The Investment
The Wild Woman Speaks Transmission is valued at $2500
Wild Woman has asked me to offer you a holiday special of $500, for a savings of  $2000 to support you in the new year.  I am offering only 10 at this very special rate through December 31st.  Click below to answer the calling to partner with Wild Woman and be wild.
Holiday Special Wild Woman Speaks Personal Transmission
I'm looking forward to creating one for you too.    Wild Woman wants you to have these to guide you into your new year and says it is time for you to experience the joy of your wildness.
I'm excited to share these healing portals of wildness with you.  Most importantly, I feel clear and sure that I am being called by Wild Woman to offer these to you.
It is my joy to support you as you partner with and experience yourself as nature.
love,
Kiana