Christmas Morning Global Love Periscope [Live Broadcast]
Let love be your most treasured present.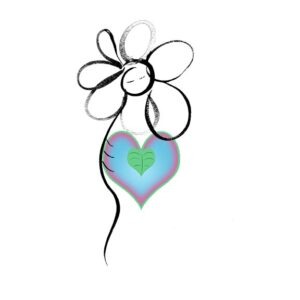 I'm sharing a Christmas Morning Global Love Periscope tomorrow at 9a.
Join me for a healing call to free your Wild heart from grief, fear and pain with nature, angels and crystals. We'll do a meditation together and I'll share some healing energy work with you. My husband, Billy will be joining me accompany us with healing music. You can find me on Periscope @bewildheart
This is for you if you would like heart healing for you, loved ones, people around the world and or earth herself. Holidays can bring up tender emotions that only love can heal.
Enjoy your material presents as tokens of love. Remember that the real meaning of Christmas is the giving and receiving of love every day.
love,
Kiana
founder of Be Wild Heart & Be Wild Woman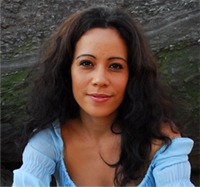 Wild Woman Healer, Kiana Love created Be Wild Heart to help free and awaken people to love. She draws from her personal journey from trauma to wild joy and experience as founder of Be Wild Woman to help you open to love. Kiana specializes in healing from childhood trauma and womens healing. For more about her women's work look around here at Be Wild Woman.
She holds a B.S. in Behavioral Science from the University of Houston, and has certifications in somatic healing and holistic health. She is a Wild Woman Healer, Reiki Master, Integrated Energy Therapy Instructor, Vortex Healer, Intuitive, Holistic Health Counselor, Herbalist, Reflexologist, Interfaith Minister and Yoga Teacher.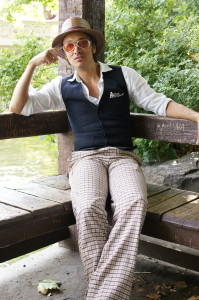 William Cochrane, "Billy" is an ordained interfaith minister, Integrated Energy Therapy Master Instructor and Reiki Master. William's interest in spirituality has led him to investigate many areas of worship, from Gnostic Christianity and his own American Indian Spirituality, to Eastern Indian Spiritual practices.
After going through a men's rite of passage, he was inspired to create Writing the Man to empower men to break through myths and pain of who they "should" be. In this program he employs writing exercises, discussion groups and physical activities to guide men to discover a clear roadmap to being their own authentic man.
William Cochrane is a member of the Blackfeet Indian Nation, of Browning Montana. He shares his gritty writing on Dark Dandy, a blog he created to celebrate the buried life. William has been playing guitar and singing in front of audiences large and small for more than 25 years.