7 Windows to Your Soul : Chakra Weekend Workshop with Kiana Love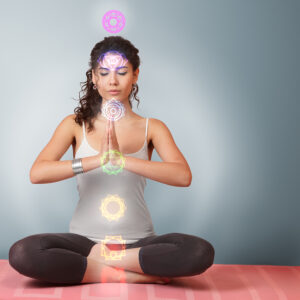 Dates: Feb 28th-March 2nd, 201
This SEVEN WINDOWS TO THE SOUL weekend workshop gives you both experiential and intellectual tools for understanding the complete chakra system within your own body and psyche. Come prepared to both learn about the chakras and move your own energy into new places.  
Daily Schedule:
Friday February 28th- 630-9pm  * Lecture, Video & Meditation* $35 (included in wknd)
Saturday March 1st 10a-5pm  Journey of Empowerment
Sunday  March 2nd 10a-5pm    Journey of Enlightenment
Investment  $325   ( $35 for Friday evening only click here to register )
includes bonus:  One-on-one 30 minute follow-up session with Kiana Love ( value $85)
click here to register now.
contact # 917 453-3663
This Sacred Centers core workshop will introduce you to the experience of the seven sacred energy centers, or chakras, that spin at the core of your being, generating your life patterns and physical health. Combining yoga and bioenergetic exercises with guided meditations, partner work, breath, sound, art, and dynamic discussions of chakra principles, you'll gain valuable tools for self- diagnosis and healing of common energetic blocks as well as a developmental                            

framework for how those blocks came to be. The approach addresses both body and psyche, blending developmental psychology and Jungian concepts, as well as both Eastern and Western somatic studies. Past participants have called this workshop "empowering," "enlightening," and  "transformational."

Chakra-related topics include
First chakra: grounding and survival
Second chakra: sexuality and emotions
Third chakra: power and will
Fourth chakra: love and relationship
Fifth chakra: communication and creativity                                        
Sixth chakra: intuition and archetypes
Seventh chakra: consciousness and spirit.
Friday Evening Lecture, Video & Healing Meditation:   $35 (included in weekend workshop)                                                                                                                                                                                                                
Learn about the underlying energy currents that feed the chakras, what causes
blockages, how
to use the chakra system for diagnosis and treatment of energetic imbalances, and much more that make the chakras intelligible and useful as a map for life's journey to consciousness. Evening concludes with a 30 minute audio-visual meditation through the chakras from the
This workshop focuses on opening and stabilizing the lower three   chakras of the seven layered Chakra System. Often misunderstood by
ascension-oriented New
Age philosophy, we ignore these chakras at our own peril. In doing so, we lose our connection to our bodies and the earth, to each other, and lose our power to make change.
JOURNEY OF EMPOWERMENT:
An Exploration of the Lower Chakras.                                                      Saturday workshop:   10a-5pm                                                                   

This work reclaims the essential foundation of the Chakra System by focusing on the elements of earth, water, and fire. Through chakra one, we will reclaim the sacred temple of the body, learning skills for grounding and rooting ourselves in the Earth. In chakra two, we will reclaim the mysteries of sexuality and emotions, as powerful agents of connection with ourselves and others. In chakra three, we will reclaim our personal power and will, fully supported by the foundation of the chakras beneath. Techniques used will include yoga and bioenergetic exercises, interactive lecture and guided meditations. Open to all levels of experience.
JOURNEY OF ENLIGHTENMENT:
An Exploration of the Upper Chakras
Sunday workshop:  10a-5pm
After the challenging work of the lower chakras, the journey through the upper chakras opens us to love, light, and liberation. This workshop focuses on letting go of old patterns so that we can move forward into the future. In exploring chakra four, we use yoga stretches, breath, and meditation to expand our capacity for love and connection. In chakra five, we use sounding and chanting, to open our communication and creativity. In chakra six, we explore our inner vision and learn some basic psychic skills. And in chakra seven, we explore the mysteries of our own consciousness through connection to the divine within and without.
Kiana Love, Founder of Kakini Health uses energy work, reflexology and body mind healing to help people let go of stress and trauma and open to joy in their lives. Her passion for the chakras started in 1998 when she took her first workshop with Anodea Judith, master chakra instructor, author & founder of Sacred Centers.  Learning how to harness the chakra map to transcend old trauma and feel at home in her body have propelled her to get her Sacred Centers Chakra Healing & Instructor Certifications & to share this powerful map with her clients & students.  She is also the founder of Be Wild Woman where she specializes in helping women to heal; to feel at home in their body, safe, nurtured & loved.  Mrs Love holds a B.S. in Behavioral Science from the University of Houston and has certifications in body mind healing, chakra healing, and holistic health.   Kiana is a Reiki Master, Master Integrated Energy Instructor, Vinyasa yoga teacher, and Advanced Vortex Practitioner.   She studied Yoga with Sadie Nardini founder of Core Vinyasa Flow Yoga & Atmananda Das, founder of Atma Yoga & & Karen Haskarl of Phoenix Rising Yoga Therapy.  Kiana is available for private sessions, classes, and lectures.. For more info on Kiana go to www.BeWildWoman.com