Floating Free in the Womb at Lift: Sensory Deprivation Spa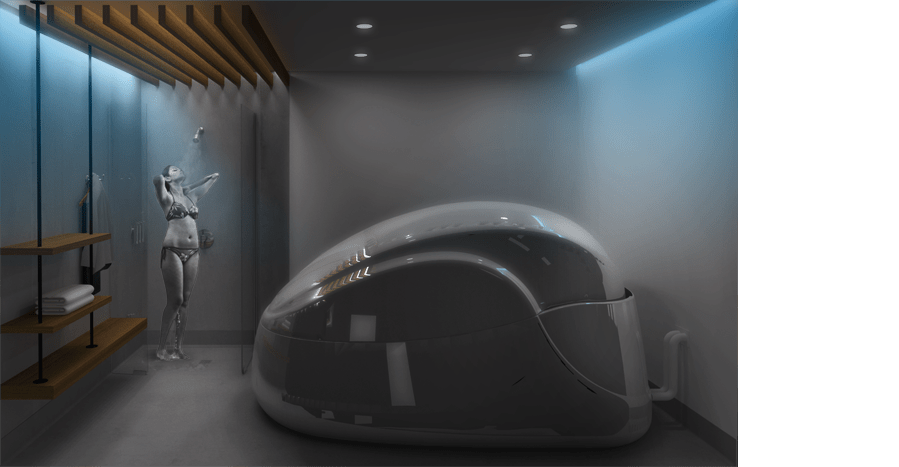 Ahhh had a blissful experience at the brand new Lift Next Level Float, Sensory Deprivation Spa!   A few years ago I had the opportunity to try one that was part of an art project in a grungy warehouse.  I loved the experience of being wrapped in a cocoon free from weight and the world outside.  It felt to me like I imagined it would be like in the womb.  I loved how it heightened my awareness of myself yet I couldn't feel my limbs and was in the velvet quiet peace with myself.
So naturally I was excited to try it again.  I was especially curious about how it would feel now since deepening so much my awareness of,  peace within and sense of being at home in my body.   I was excited to experience this in a luxurious spa setting and curious to talk with Dave and Gina two burners impassioned to share the bliss of floating with people.
Here's my adventure!  Pardon the very simple video and especially where Dave's head dissapears from the video. I promise to get a tripod before my next video and never do that again.  Hope you enjoy watching and try it too!
Here's a little tour:

Here's  a conversation with Dave & Gina before I go in:

Here's me blissed out just after getting out of the pod.  Woa my voice got so low!
Talking with Dave about floating, noticing, relaxing, meditating and exploring in the pod.
Just thinking back on my experience at Lift, brings back a feeling of deep relaxation and at the same time great curiousity and desire to do it again and explore more.  I loved hearing my heart beat , my blood pumping through my veins and floating free.   After the float I felt the weight of my body's bones anchoring me here, safe and free to play.  I'm curious about what I will notice next time. I can't wait to float in the womb again!
Ready to visit Lift and try it?  Click here!
Stay tuned I'm going to collaborate with Lift and infuse Wild Woman home in your body healing energy with floating.   Imagine being wrapped in love, nurtured, replenished with healing energy and floating free.    ahhhhhhhh…coming soon.
Wild Blissings,
Kiana Love