Float in the Womb Wild Woman Healing @ Lift Flotation Therapy Center
I'm excited to partner with Lift, the East Coast's largest premier sensory deprivation / floatation therapy center to offer you a blissful experience!
Come home to the freedom of being.
Surrender yourself to a warm luxurious float infused with the healing energy of nature.
Free yourself from burdens and distractions.  Let Wild Woman healer Kiana Love, guide you to relaxation and safety with healing touch, stones, and melodic words. Set your intention, awaken your senses and feel yourself held in mother earth's sanctuary.
Your healing experience begins upon arrival as Kiana guides you into relaxation and creates a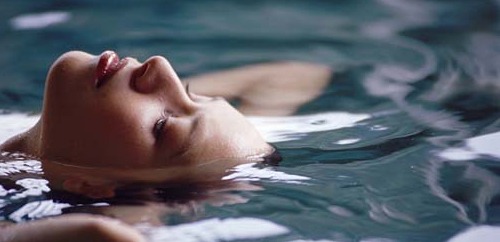 healing crystal grid infused with energy tailored for your healing and creative desires.  Then, as you float, the healing energy of nature infuses your retreat; restoring, balancing and dissolving blocks.  After your float, Kiana supports you in integrating and rooting your experience in the sacred ground of your body.
This rare opportunity and amazing special is not to be missed!  A private session with Kiana Love is regularly $250 and a float at Lift is regularly $99.  For just $99 you can have it all!
I'm offering this special experience because I am a passionate advocate for people to feel at home in their bodies and believe floating along with gentle healing energy can help people to rebirth into feeling at home in their bodies and in the world.  Floating is the closest experience I know of  to being in the womb, as it's meant to be, peaceful, safe, nurturing and free.
(Here's my experience of floating at Lift)
I believe very few people have ever experienced this, as for the most part we, our mothers and so on before them have not lived peaceful, safe, free lives as women.  Instead there is cultural and societal pressure to not be weak, measure up and control the body and a legacy of violence and shame against the feminine.  Its hard to feel at home in your body when it's not safe and vigilant.
Join me in creating a legacy of healing and coming home to the joy of being you.
I'm excited to partner with Lift to midwife this healing experience for you.
I'm offering a limited number of sessions with Lift.
Call or email to grab yours. Tel 718.701.0808 info@liftfloats.com
Here's the schedule:
Tuesday July 7th  (5 sessions available)
2:00-330p  2 sessions
3:00-430p   3 sessions
Thursday July 9th  (5 sessions available)
5:00-6:30  2 sessions
6:00-7:30  2 sessions
About Lift Next Level Floats…  (from Lift website)
We believe that having somewhere to relax—a refuge to escape from it all—is key to staying grounded. That's why we've put so much care into Lift. Having experienced the inner stillness, bursts of insight and relief from pain that floating can bring, we're passionate about making this practice more widely available.
Why Float…
 At skin temperature and 1000 pounds of Epsom salt, the water you'll find yourself reclined in will have you losing track of where it ends and your body begins.
For an hour—or more if you'd like—your mind is free of distraction and your body is free of gravity. The nothingness of that experience, is everything and more.
In total darkness and with your ears just below the surface, nothing can reach you. The outside world is now non-existent. Your focus can turn inwards where amazing things will happen.
Giving your body a break from gravity's hold, can be transforming. The stimulation of no stimulation allows usually otherwise occupied parts of your mind and body to completely focus elsewhere.
1000 pounds of salt cradling your body will leave your skin silky and your hair smooth when you emerge. And unlike what you experience after a long bath, your skin will not be pruney! An Epsom salt solution is actually moisturizing and hydrating.
There's no wrong way to float. Keep the lights off. Or turn them on. Listen to music or float in silence. Leave immediately or hang out after in the Lounge. Get lifted any way you like.
What do I need to bring? Nothing. Yourself and an open mind. Everything else is provided. Feel free to bring your own flip-flops and personal care items if you like.
About Kiana:
  Kiana Love, founder of Be Wild Woman, holds a B.S. in Behavioral Science from the University of Houston, and has certifications in somatic healing and holistic health.  She is a Wild Woman Healer, Reiki Master, Integrated Energy Therapy Instructor, Vortex Healer, Holistic Health Counselor, Herbalist, Reflexologist, Interfaith Minister and Yoga Teacher.
Be Wild Woman is a women's healing center that empowers women to feel at home in their bodies, safe, nurtured and loved.
Be Wild Woman offers healing programs and community events that teach, support and inspire women to align with nature and reclaim their wild feminine power.  We offer women healing tools and spiritual support to  reclaim their innate, sacred, creativity, healing and power via the wild woman archetype.
We are located in New York City on the Upper West Side.  Be Wild Woman was founded in 2006 by Wild Woman Healer,
Kiana Love
to create a safe space for women  to be wild.
By wild we mean growing and living in your natural state, free to be you.
Testimonials about Kiana:
"Kiana Love has that rare combination of natural talent and training that make her an exceptional healing practitioner.  Her intuition, energy skills, love and compassion, grounded in her extensive education culminate in her profound ability to do deep healing work.  As a wise guide on your journey, she'll ease your passage and empower you in your process. She can gift you with new visions of paths to feeling whole.  Put yourself in her hands and you'll be glad you did."

~Sheri Winston ~CNM, RN, BSN, LMT, founder of Center for the Intimate Arts.  Wholistic Sexuality Educator, Author of award winning book, Women's Anatomy of  Arousal
I have known and worked with Kiana for over a decade and her work is deep, sensitive, and effective. She has studied and embodied many modalities, including being a graduate of my program as Chakra Healer and Teacher. She is a joy to work with and can make a fabulous difference in your life. I highly recommend her work.
Anodea Judith, author WHEELS OF LIFE, EASTERN BODY-WESTERN MIND.
Kiana Love Helped Me Heal. Deep Gratitude Beyond Words
True Healing came to me through Kiana Love when I needed it the most. She was by my side when I broke my right arm. Her compassion, wisdom, intuition and sweet care made a huge difference in my life and my healing. For that, I will be eternally grateful to Kiana.
She channels healing energy in amazing ways. The energetic healing sessions she gave me expedited my healing tremendously. I don't think I could  have healed as well as I did without her. She truly honors the last name she carries. Just like that of a mother's, her love heals."
~Puela Lunaris ~ Flamenco dancer & teacher
Kiana has a glowing youthful agelessness with the serene wisdom of wild woman. She has a talent of sharing the mystical, spiritual, and angelic in such a way that can penetrate, resonate and transform a left brained person.
Her warm kind softness made me feel at ease and at home. She provides a serene, tranquil, safe space for healing effortlessly. Sit back, relax as she softly and gently guides you into your own body and your own healing at your own perfect pace. Like a true spiritual leader, she allows you to uncover and rediscover your own truths and power that have always been there.
In our collective human predicament, we often forget the healing modalities we once experienced and revert to our old programming. She will provide you with tools to rewire your body and brain with time to a new, healthy and empowered way of being.
Living in NYC, most of us live fast passed, stressful lives. We are in perpetual sympathetic mode (fight & flight). Kiana gently guides you back into parasympathetic mode (rest and recovery). It is the relaxation response where your heartbeat slows, your blood vessels and muscles relax allowing blood to bring nutrients and carry waste away from your cells. It is in this mode that your digestive and elimination systems function, and your breathing slows. The health benefits are numerous. Put simply prevention is better than cure.
Kiana marries the mind, body, and spirit for a deeply rich and lasting healing experience. It is a true gift she shares with the world.
Paulina Rzeczkowski, M.D.