Home In Your Body IET Monthly Healing Circle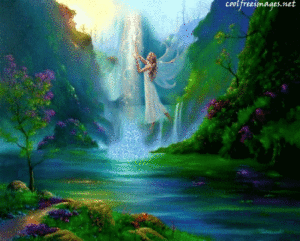 Get the "issues out of your tissues"
and free your body with the healing energy of angels
Upcoming Dates: Nov 9, Dec 7, Jan 25,
Space limited to 9 women.
Registration for Dec 7th is closed
Join Master IET Instructor and Wild Woman Healer Kiana Love in a supportive circle of women to come home to your body. Join us to learn about and or deepen your experience of energy healing and angels. No experience required and healers of all modalities welcome. Experience IET Energy Therapy Healing meditation and mini-sessions from IET practitioners.IET healers welcome to experience and/or share IET healing .
Setting the circle with Wild Woman:
We start with a wild woman meditation. Sink down into your roots and feel the mother earth hold you. Experience a safe space to feel and be heard. Share your healing intentions and express your hopes and needs.
Experiencing IET:
Learn about IET healing, experience an energy heartlink and a demo. Afterwards you can experience IET healing with a mini-session for yourself from a practitioner, choose an angel cards, write a prayer request, and or relax and enjoy the energy. Kiana will also be available to answer any questions you might have.
Here is more about IET Integrated Energy Therapy:
Integrated Energy Therapy, developed at the Center of Being, by Stevan J. Thayer, is the next level to heal with the energy of angels.IET uses a divine angelic energy ray to work directly with your 12-Strand Spiritual DNA. IET supports you in safely and gently releasing limiting energy patterns of your past, empowering and balancing your life in the present, and helps you to reach for the stars as you evolve into your future.
Benefits of IET:
. Painlessly identifies and releases your deeply suppressed feelings and your core cellular memories.
. Clears energy blocks that limit your health, life purpose, prosperity and creativity.
. Empowers you to experience fulfilling loving relationships in all areas of your life.
. Helps you to discover and live your Soul's mission in life.
. Provides gentle yet powerful support for survivors of childhood traumas such as physical and sexual abuse, alcoholic and dysfunctional families.
. Supports your self-healing at all levels, physical, emotional, mental and spiritual.
. Increases your connection to your angels and helps you work with them in your life.
About Kiana:
Kiana Love, founder of Be Wild Woman empowers women to feel at home in their bodies, safe, nurtured & loved. Her one on one & group programs, guide women to transform their relationship to their body from painful to joyful. She teaches women how to listen, understand & trust their body's creative wisdom and to experience their bodies as sacred, secure & delightful to be in. Kiana draws from her personal healing journey, studies of the feminine, sacred sexuality, creativity & healing. She holds a B.S. in Behavioral Science and has certifications in body mind
healings. She is a Reiki Master, IET Instructor, Sacred Centers Chakra Teacher & Healer, & Vinyasa Yoga Teacher.
Space limited to 9 women, to register click here:
http://tinyurl.com/Home-in-Body-Circle