Home in Your Body Revelution with Kiana Love at X-Hale Bloom
I'm excited to open this wonderful event with a blessing and a Home in Your Body Revelution!
X-Hale Bloom at X Marks the Lot  (39 Knickerbocker. Brooklyn, NY.)    $10
Thursday Oct 8th  5-10 pm
Let's talk about Sex. Not in that way dirty…well maybe. Actual yea in that way and many others. Heal, Feel and Get down on the dance floor.
X-HALE: BLOOM, is a celebration and honor the feminine spirit in all. Embracing the strength, wisdom, power and nurturing nature it illuminate inside us. Creating a safe space for open discussions on sex education, female empowerment, gender roles, whats up with planned parenthood??
Everyone is included here, so come share!
And as the Sun sets we'll warm up with Hot Toddies, Poetry,Massages, Art, Laughter and Dancing!
Opening Blessing Prayer: Kiana Love and Berry Dharma Flecha de Fuego
Featuring: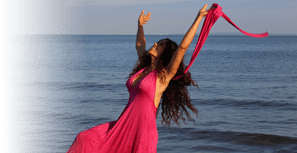 Kiana Love – 'Home In Your Body' Revolution: Embark on a sensory journey to awaken, ground, relax and delight your body with a unique blend of dance, meditation, breath, toning, yoga and more.  Sink into your sacred ground, deepen your roots, reach up to the heavens and feel free to fly.
Wild Woman Healer and founder of Be Wild Woman, Kiana Love invites you to partner with Mother Earth, realign with nature and revel in your own nature– your wise, wild, wonderful body.  
Explore your body's energy centers, the chakras, from the top of your crown down into your roots, from thinking to feeling to being at home in your body.
Learn simple, effective tools that help you focus, relieve stress, and be present in your body.
Wild Woman Healer Kiana Love is the founder of Be Wild Woman.
http://www.bewildwoman.com/
Emma K – Q&A SAFER Sex
Emma K is a Sexual Health Columnist for Bustle.com and Work at The Institute for Advanced Medicine, Mount Sinai Health System.
Heather Mo'Witz – 'Sass &Satire'- Learn how to deconstruct social (lady specific/gender role) issues and poke some fun at it.
Yadaris Otero- Numerology Readings and Medicine Songs
Berry Dharma Flecha de Fuego- Stone Chakra Alignment Therapy and Meditation.
Juliannah Vasquez- SPEAK: Open Mic Poetrty
Juliannah Vasquez is a Jazz Singer and Poet hailing from Dominican Republic.
Grace Yang – Displaying her amazing PUSSY and COCK paintings.
Instagram:Yaycake
Sarah Elizabeth and Sage J. Rashade- Fire Ceremony
Tycho Dan- Gem Crystal Collection.
Orien Mcneill– Alluring Penelopijones Clitoris Rings.
Nora Kay Serving up Drinks
Marcia Bonilla Welcoming you through the GATES
NIGHT:
SHISAA – JunXion, Vitamin B, NYC
https://soundcloud.com/shisaa
Beat Kitty – Wonderland, Icarus, NYC
https://soundcloud.com/djorangekrush
Chela- www.chelaonline.com
MORE TBA
PRODUCED BY Layla Wrencher, Lucas Leto and THE JUNXION TEAM!
Cover- $10
This is a COMMUNITY EVENT. This is your SPACE, STREETS, OUR HOME, So Show LOVE and HELP OUT, Volunteers are always needed