Wild Woman Full Moon- July 12th: Illuminate YOU!
Come celebrate & illuminate your path this full moon.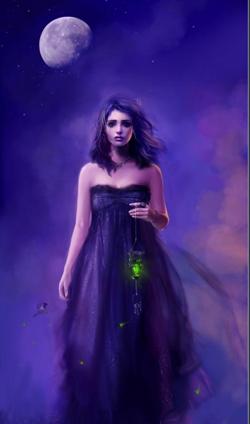 Wild Woman calls you to own and celebrate your truth this July Full Moon in Capricorn.
She calls you to be curious about yourself as you stand at the crossroads.
Let the moon illuminate where you stand and where you are being called.
At the fullness of the moon, allow Wild Woman to embrace you and fill you with love. Listen to your body's deep truth and call in the strength of Mother Earth to break free.  Feel the fullness of your being and trust your innate wild guidance.
Let love guide you to FREEDOM!
We meet this next Saturday July 12th 11a-1pm.
Bring:
-nourishing, delicious food & drinks to share.
– your hearts longings, desires & curiosity.
-a flower to represent the beauty of you in your truth
–  a journal or notebook.
Wear:
– Festive attire you can dance, lounge & play in.
Location:
Park Slope   ( address upon rsvp)
Suggested Donation:  $15
Please arrive on time so we can create a sacred, safe, container where we can feel free to be, love & express ourselves!   Send me a message to rsvp and I'll send you the location.
Wild Blissings,
Kiana Love
founder of Be Wild Woman
Wild Woman Healer, Kiana Love, empowers women to feel at home in their bodies, safe nurtured and loved.  She holds a B.S. in Behavioral Science from the University of Houston, and has certifications in body mind healing and holistic health. She is an Intuitive Healer, Reiki Master, Integrative Energy Therapy Instructor, Holistic Health Counselor, Herbalist, Womb Blessing Moon Mother, Sacred Centers Chakra Teacher, as well as a Vinyasa Yoga Teacher. Kiana draws from her personal healing journey, studies of the feminine, sacred sexuality, nutrition, creativity and energy healing to create sanctuary, midwife and celebrate women in her private practice, teachings and events.   Kiana is passionate about freeing women to be wildly in love with life.