Wild Woman Tribe: Awaken Your Inner Creatrix- Oct 12th
Wild Woman Monthly Tribe Celebration: October Edition
Awaken Your Inner Creatrix
Creativity galore to inspire you to be wild…
*Artist Janet Morgan is back creating live art
*Elisa Blynn, Off The Muff founder brings her provocative art
*Julia Fricke delights us with thrifting treasures & eco-fashion dream
Its time to come home to your feminine nature and awaken the forest of hearts. Together we rewild the world, starting with your heart and mine. 
Awaken your heart with a wild woman urban retreat and pre-slumber, love your body party. Enjoy live art, music, fashion, food, wellness, dance and more followed by a relaxing, energy healing, soundbath.
Advance tickets $35 (available til Oct 11th. After tickets available at the door $40 )
Free your body and come home to your wild feminine nature.
Untame your heart and wake to love.
Discover your inner compass.
Your heart beats as one with nature
Enjoy, dance, laugh, dream and relax on the most comfortable hand made natural beds. Immerse yourself in healing sound and blissful rhythms. Set yourself and the world free.

Its time to end violence against women, mother earth and awaken the feminine power in us all. Wild Woman is calling you to dance with her. Wake, dance, relax and rest with nature. Experience a world where you are nurtured, celebrated and supported to be and express yourself.
This monthly soiree is brought to you by Be Wild Woman and guided by founder Wild Woman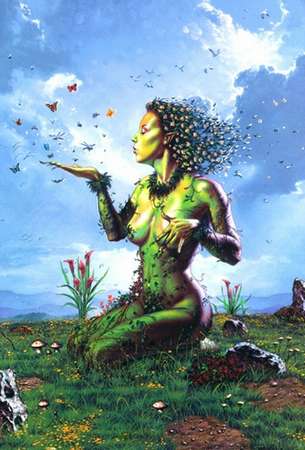 Healer Kiana Love. Be Wild Woman is excited to partner with Coco Mat, purveyor of all-natural bedding and environmentally friendly furniture to offer you a sensuous retreat into nature.
Your journey…
Doors open at 6p to welcome you. They close at 645 to create an intimate, safe space for you to bloom.
We start with nourishment of mind, body, heart and spirit. Enjoy healthy delicious beverages, snacks,food, live art, music, engaging conversation and laughter. Let go of the tensions of the day with a home to your body, experiential meditative journey. Uncover your body's wisdom and needs; soak in some TLC and get ready for a dance revelution.
Free Your Body Dance Revelution:
Feel the beat of your heart and realign with nature. Set it free. Listen, honor and move your body to the sounds of nature, your heart, your song, and organic beats. Here there is no prescribed way to dance, only the way your body wants to move. Undulate, stretch, sway, shake as little or as much as your body desires. Awaken your wild healing power and let it flow through your dance into the world. Let's be wild.
Free Your Heart Sunset Soundbath:
We end the evening with a Wild Woman, Free Your Heart, Sunset Soundbath infused with the sounds of nature, crystal bowls, organic beats, melodic vocals and energy healing. Sink down to immerse yourself in care and a welcome slumber lullaby with into the wild healer Kiana Love.
Wondering if this is for you? This is for you if you would like to :
Experience and love your body as feminine, beautiful, natural and sacred.
Realign with nature, stop getting stressed out by the world, restore your health, restful sleep and rise with joy.
Live fully, express your truth, trust yourself and experience joy in your body.
Restore the feminine and end violence against women.
Free yourself and the world from judgement, violence and pain.
Your Into the Wild Guide:
Wild Woman Healer Kiana Love, founder of Be Wild Woman, is passionate about rewilding and awakening women and the world to love via energy healing, yoga, ayurveda, music, art and movement. She is on a mission to empower women to feel at home in their bodies, set themselves free from trauma and remember that they are nature. BeWildWoman.com
Your Organizer:
Be Wild Woman empowers women to realign with nature so they can feel at home in their bodies; safe, wild and free to love, express and be themselves. through healing programs, trainings, space clearing, energy healing, intuitive readings, art, sound healing. reflexology, ayurveda, flower essences, holistic health & community events.
Special Guests 
Performance:
Performance artist, actress, visual artist, comedienne and writer, Elisa Brynn is creating something special for us. Can't wait 🙂 "In the pursuit of the betterment of my own irreplaceable life, i necessarily improve the lives of others".
Fashion:
Julia Fricke, cofounder of just launched, Jackie & Julia shares her, ecofashion with reclaimed materials dream. She brings us some treasures from her stylish hoard;. A collection that has been amassed over decades of shopping high fashion to rare vintage.
Your Wild Synergists
Live & Visual Art: resident visual artist Janet Morgan brings her wild and colorful paintings of humans, gods and goddesses and our sacred earth. "To control the fire is not to kill it, but to let passion thrive and be seen. There is a beautiful tension in all creation between letting go and forming, the pushing and pulling of color and sound and everything imaginable.www.janetmorgan.com
Photos: Resident Photographer Alisha Young documents our celebration and captures the joyous moments for us to treasure "I lost my faith in humanity, so nature called me home". Follow her on Instagram
Live Music:
Live Drumming by percussion teacher Dalys "Panama" Torres
Ambient Sounds: by auditory engineer, healer, writer and musician Billy Cochrane. His interest in esotericism and spirituality has led him to discover the sacred in every day life. He brings this reverence for the sacred in all to his creative practices. "Music is love and connection."
Our host Coco Mat:
When we founded COCO-MAT back in 1989, we shared a common dream; offer blissful sleep to every person who sleeps on our beds, our pillows and our mattresses.
Using Nature's wisdom as a guide and source of inspiration, we created innovative products and home furniture, made with natural materials.
Our company since then has grown to become a global brand with stores in 17 countries worldwide.
Many things have changed, but our dream remains the same.Every time you wake up happy, after a deep, restful sleep, you make it come true.https://www.coco-mat.com/
*** Sponsored by Barnana, Emily's Organics, Harmless Harvest, Revive Kombucha and Wicked Juice and Kitchen.
Barnana- go barnanas with delectable banana bites made with love
Emmys Organics: coconut cookies that your stomach will love.
gluten-free, vegan and non gmo
Harmless Harvest: Our delicious, organic coconut water is clear when bottled, some of them turn pink when the antioxidants interact with light. It's natural, so we embrace it.
Revive Kombucha — organic, raw, delicious, family owned
look for it at your grocery store.
Wicked Juice and Kitchen- raw, vegan, juices & food
located at 88 W Broadway, NYC

Who can come?
This is a woman identified only gathering for women of all ages and orientations. Mom's and caretakers of babies and little ones, if you can get a sitter, take this time to nurture you. If you can't you can bring them. You must attend to them at all times, so we can keep our hosts showroom clean and beautiful— so we can keep coming back to play.
What can I bring into the event?
Bring your heart and yourself just as you are. This is an alcohol and smoke free event.
How can I contact the organizer with any questions?
You can message me from the event or email Kiana at kakini@gmail.com
What's the refund policy?
Your ticket is nonrefundable and will be refunded if event is cancelled.