Wild Woman Fall Into Love Reading & Healing: *Special Discount
Fall into Love: Wild Woman Reading & Healing with Kiana Love   
Special Discount if you book this week!
This is for you if:
You would like to check in with your body and reset your course for Fall.
You judge and criticize yourself and would like a more self-loving enjoyable way to get what you want.
You are tired of struggling and pushing your body.
You would like to partner with nature and your body to live and manifest a life you love.
You would like to let go of fear and surrender to love.
Set your intention for Fall together with your wild land; your body and Mother Earth.  Clarify, empower and tend to your vision with tarot, channeled messages, angelic and Wild Woman intuitive healing with Wild Woman Healer and Founder of Be Wild Woman Kiana Love. Create a wild-care plan and receive nurturing healing energy from Wild Woman. It's time to shed your leaves and turn within. Sink your roots down and let Nature nurture you. Let love reveal itself to you. 90 minutes.
Here's  a special Fall Equinox discount for you! 
Purchase by Wednesday Sept. 30th. Redeem by October 31st

Equinox Week Special $175    Regular  $250
Click here to reserve yours. Use code LoveFall to save $75
About Kiana:
Kiana is passionate about empowering women to reclaim and love their bodies.  Her passion stems from her personal journey; recovery from trauma,  healing from sexual violence, painful cycles, cysts, depression, and shame.  Kiana draws from her personal healing journey, studies of the feminine, sacred sexuality, energy healing, nutrition, chakra healing, ayurveda and creativity to empower women to feel at home in their bodies, safe, nurtured and loved.
Kiana Love, founder of Be Wild Woman, holds a B.S. in Behavioral Science from the University of Houston, and has certifications in somatic healing and holistic health.  She is an intuitive Wild Woman Healer, Reiki Master, Integrated Energy Therapy Instructor, Vortex Healer, Holistic Health Counselor, Herbalist, Reflexologist, Interfaith Minister and Yoga Teacher.
Here's what women have been saying about working with Kiana:
"Getting a tarot reading from Kiana made me feel like I had a direct intermediary with the forces behind the cards. I felt that she took the time to connect with me and the threads of my life and took this into account when she interpreted the cards. Her manner was thoughtful and soothing and she took the time to gather her thoughts and articulate clearly without losing nuance or subtlety, what the patterns in the cards were telling her. At the end of the reading, I was left with a feeling of serenity and calm and new insights with which to understand the past, make the most of the present, and move forward into the future."
~Anne Smith
Kiana is a brilliantly sensitive healer, visionary and body centered
guide for woman who enables women to restore the essence of their being as the divine and wild feminine. I cannot recommend her more highly. You will be fortunate to work with her.
Donna LeBlanc, M.Ed., NYMHC
Spiritual Psychotherapist
Best-selling Author: The Passion Principle and You Can't Quit Til' You know What's Eating You.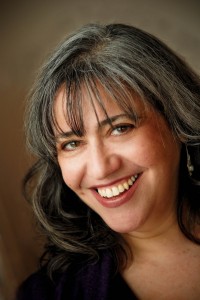 "Kiana Love has that rare combination of natural talent and training that make her an exceptional healing practitioner. Her intuition, energy skills, love and compassion, grounded in her extensive education culminate in her profound ability to do deep healing work. As a wise guide on your journey, she'll ease your passage and empower you in your process. She can gift you with new visions of paths to feeling whole. Put yourself in her hands and you'll be glad you did."
~Sheri Winston ~CNM, RN, BSN, LMT, founder of Center for the Intimate Arts. Wholistic Sexuality Educator, Author of award winning book, Women's Anatomy of Arousal
"Kiana has a special gift for zeroing in on the higher purpose of any situation and helping people access the abundant spiritual support and guidance that is available to them. My readings with Kiana have given me tremendous clarity, comfort, and understanding during some of the most challenging times in my life. I'm grateful to have received the blessing of her work."
Melissa Zwanger NVC Coach and Trauma Recovery Specialist
Kiana has a glowing youthful agelessness with the serene wisdom of wild woman. She has a talent of sharing the mystical, spiritual, and angelic in such a way that can penetrate, resonate and transform a left brained person.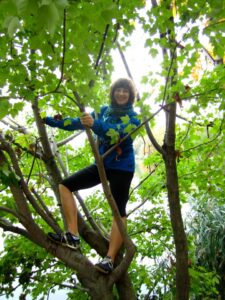 Her warm kind softness made me feel at ease and at home. She provides a serene, tranquil, safe space for healing effortlessly. Sit back, relax as she softly and gently guides you into your own body and your own healing at your own perfect pace. Like a true spiritual leader, she allows you to uncover and rediscover your own truths and power that have always been there.
Paulina Rzeczkowski, M.D, Ayurvedic Practitioner, Poet
I believe the Tarot is a very powerful tool for gaining clarity, insight, and solutions for just about any personal problem one is facing. Using a unique "three-act" Celtic Cross spread, Kiana shed light on a number of issues in my life, past and present. Her talent for intuitively uncovering and stringing together pertinent pieces of my life story through the cards not only impressed me – it motivated me to re-examine old beliefs as well as refocus on what's important to me. Truly, a dynamic offering of much-needed reminders, new perspectives, and sage advice. Thank you, Kiana!
Noelle V. Dor. Healer, Artist