End Your FOMO Now! Save Your Summer & Dive into Joy :)
Not done yet?
 Feeling the sadness, even panic that summer is ending?
Attention ladies…enough with the FOMO!!!!  
It's Time to End Your Fear of Missing Out
[Now until the Sept 21st ]     
 It may even seem like you were so busy that you missed out on summer altogether. When you were dripping buckets of sweat it probably seemed like the sweltering days of summer would go on forever.  But now you notice that, gasp, it is almost gone.  It could just pass you by and then you'll have to wait till summer to try again. Why wait?!
There's still 18 days left — plenty of time for you to dive into the JOY of SUMMER!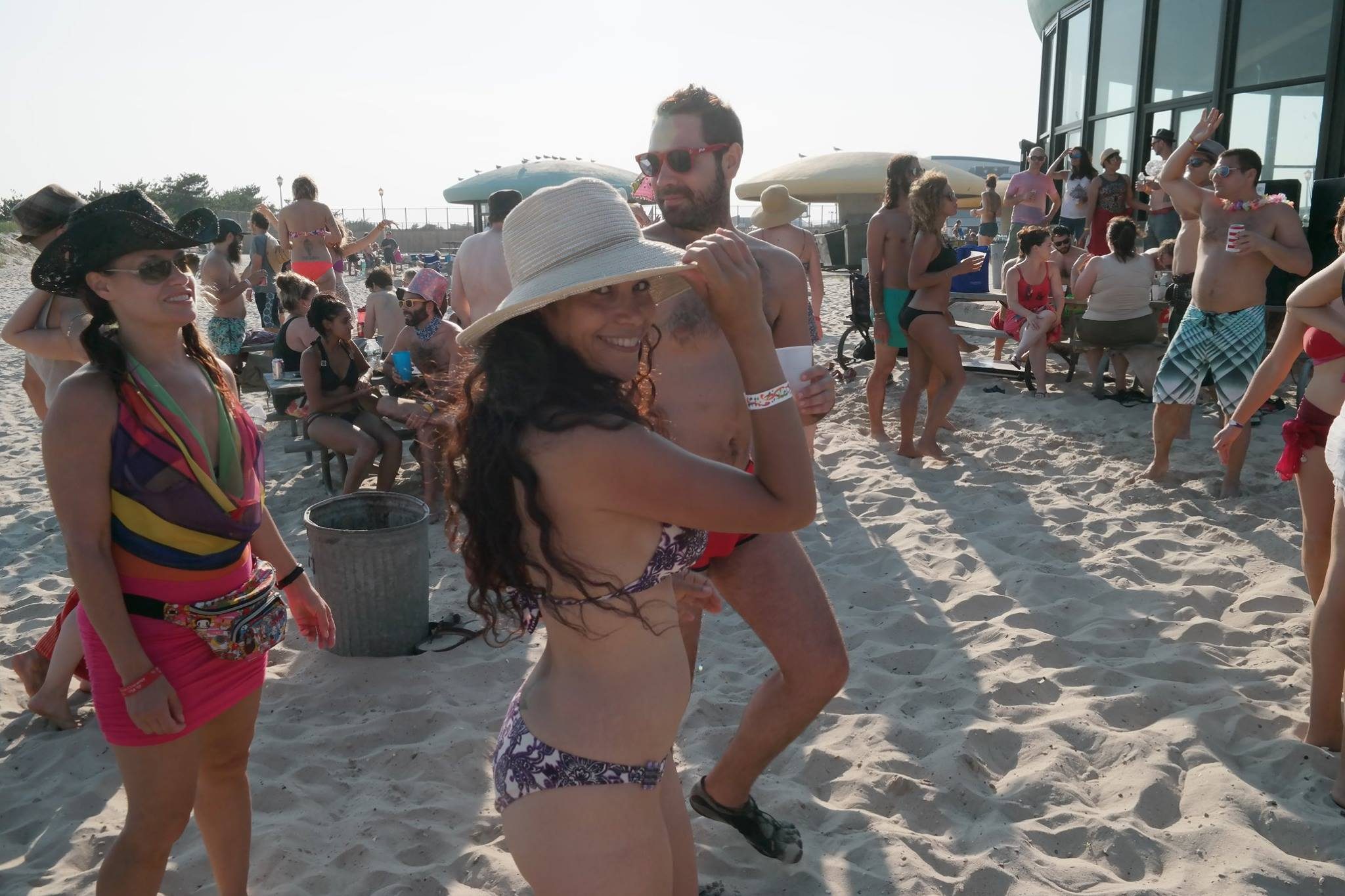 I've had some amazing experiences this summer: dancing around the fire, camping in Harriman State Park, diving into a beautiful lake at sunrise, dancing barefoot in the grass under moonlight…
But I didn't get to do nearly everything I wanted to do. By the end of July, I was already feeling the end of summer approaching and that pang of sadness that soon it would be too cold to wear shorts, or walk barefoot on the beach. I started to lament and beat myself up about all the times I didn't make it out to the park or to the beach. "I could have been here everyday! Why did I get stuck at home working?" Etc…
So I STOPPED to pay attention to what was going on in my body and tuned in to nature.  I slowed down to tend to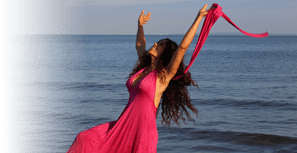 it and started to amp up my summer.  Since then have gone on a solo backpack camping adventure, gone to the beach for sunrise, danced on rooftops at sunrise… And now feel deeply grateful, inspired and wide awake to joy.  
It's easy to get buried under life's to-dos and stresses, while the joy of life seems to be only for everyone else. It seems impossible, but it can also be easy to enjoy your life when you get the support you need.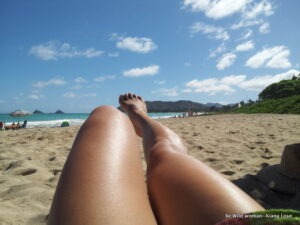 Let me entice you into the joy of your life.   Join me for adventures in nature from the comfort of your own home, office or wherever you are.
Let me guide you into your body, entice you to dance and inspire you to go out to discover the magic of summer in nature and already in you.
Join me for adventure, peace, connection with nature and community!
What's the trick?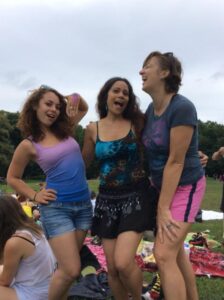 Fully allowing yourself to dive into the joy of summer with me as your experienced tour guide.
Ready to stop stressing?
Put an end to your FOMO and be excited to be alive!
What are you waiting for?
Let's howl at the moon and celebrate life now.
You too can dive into your joy!  Let's do this together!
Here's your absolutely insane deal.   Let's go crazy !!  
Starting the moment you say, "YES!"
*
Facebook group   
awaken and share your joy.  Let's celebrate. This is where the magic happens. You'll have an opportunity to intimately connect with me and your sisters on this journey in a safe, secret group.
*
Daily videos   
livestreams, exercises, nature adventures, surprises
* 
Audio mp3s   
meditations, sound healing, energy work
*
Daily challenges  
entice you to enjoy summer and reclaim your wild intuitive nature.

And the Big Kahuna…
* 1 Week Summer Joy-venture  Sept 7-14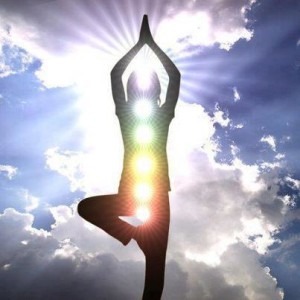 Start Your Day with Joy  [livestream]  
The most powerful (and joyful) way to realign with nature is to wake with the sun.
It's the incredible, miraculous present-ing of the day.  
Join me live to greet the sun or watch when you wake to experience the magic.
Schedule:
Wed Sept 7th     6:00-6:45
Thur Sept 8th     6:01-646
Fri Sept 9th        6:02-6:47
Sat Sept 10th     6:03-6:48
Sun Sept 11th    6:04-6:49
Mon Sep 12th     6:05-6:50
Tues Sept 13th   6:06-6:51
Join me for 7 glorious mornings into the magic of nature; yoga, meditation, sound healing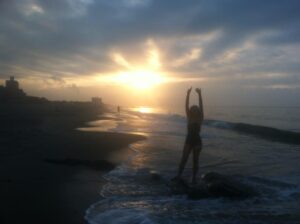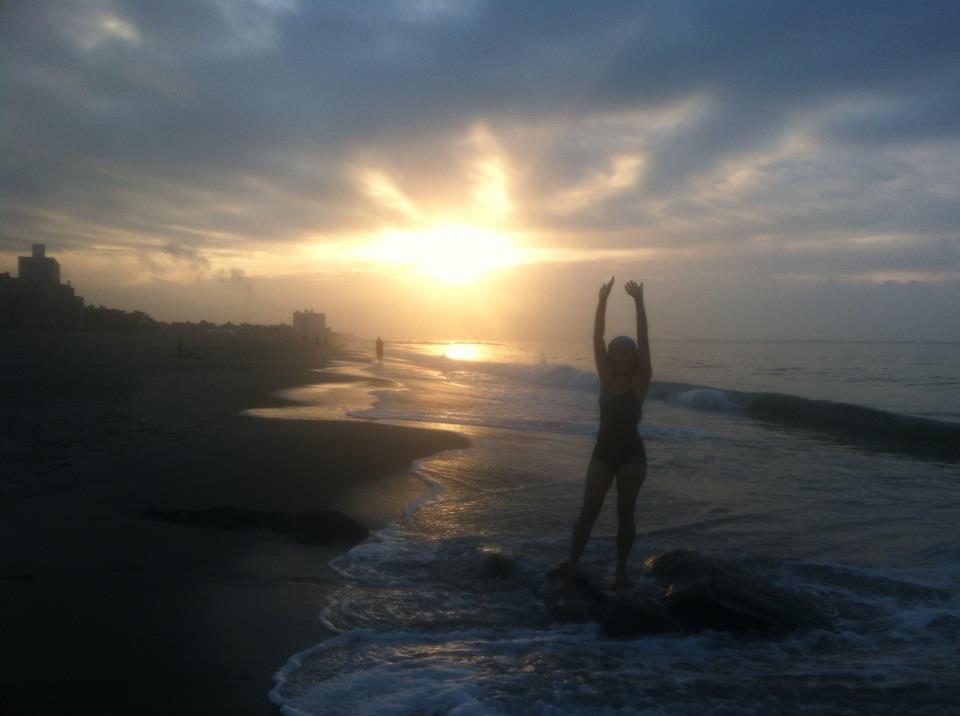 reflection, nature, energy healing and daily Wild Woman channelled messages from nature. 
I'm taking you backstage into the magic, into my personal Wild Woman practice where I partner with nature at dawn to experience the joy of being wild.  
I challenge you to unlock the magical powers of nature and wake to your joy at dawn.  Let's watch the sunrise and reveal the beauty of your summer.  
Click Here to Say YES!

   Registration closes Sept 7th. You don't want to miss this.
Register NOW and you'll also receive these additional bonuses:
*LIVE Wild Woman Sunset Full Moon on the beach!   Friday Sept 16th  6-8p  Coney Island
* This starts the moment you say, "YES"      Click here to Join  
I was going to wait to start this next week with the Summer Joy-venture but I've decided to open this up for you to end FOMO today at the New Moon.  Inspirations and enticements start today!  and I promise to throw in some spectacular sunsets too!
SUPER BONUS!!!!
  I'm offering this, really giving it away, for only $37 because I want to share the joy of summer with you…and don't want you to miss out.  I know how good it feels to be wild awake to the joy of life and want you to experience it too.  Plus I'm on a mission to share joy with women and through women with the world.  I envision a world of joy and want you to join me.  Come on dive in the water is divine.   
SAY YES!
What Will Diving into Joy Help You Do?
Feel at home in your body, safe, nurture and loved

Build your joy and confidence

Realign with nature

Restore your body's healthy cycles

Unleash your power to enjoy your life

Bring balance into your life.

Free your voice

Relieve stress and pain

Inspire you to create rituals of joy in your life

Experience a powerful community of sisterhood and make new friends

Empower you to do what you love

Start loving your body and your life

Awaken your body to joy

LOVE BEING A WOMAN

LOVE YOUR LIFE

BE WILD
Click here to  Say Yes!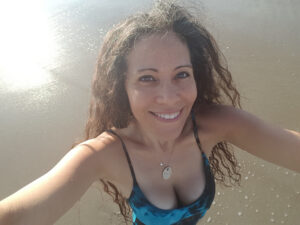 About Be Wild Woman
Kiana Love started Be Wild Woman in November of 2005 with a dream to build a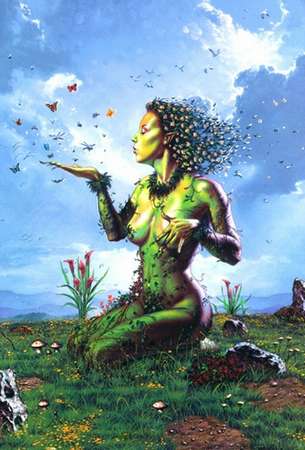 community of wild women committed to reclaiming and integrating all aspects of their inner wildness; from the wild abandon and joy of a child to the ferociousness of a protective mother.  Be Wild Woman has evolved to become a healing center and a mission championing women's empowerment, self-love & creative expression.  Located on the Upper West Side of NYC Be Wild Woman reconnects women with the joy of their own wild feminine nature so they can feel at home in their bodies, safe, empowered and loved.  Be Wild Woman specializes in women's recovery from trauma.
Wild Woman Healer Kiana Love is passionate about helping women love their bodies and themselves. She drew from her own healing journey, experience in supporting women and from Wild Woman, nature herself to create her Wild Woman Awakes program to support and empower women on their healing journeys. She created her program to help women reclaim their bodies, self-love & joyful expression.
About Kiana Love
Kiana is passionate about empowering women to feel at home in their bodies, safe,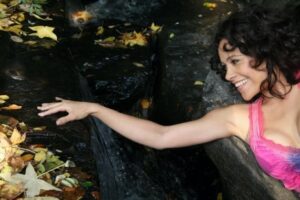 nurtured and loved.  Her passion stems from her personal journey healing from shame and trauma; from sexual violence, painful cycles, cysts, grief, and depression.  She invites women to realign with nature and awaken to joy. She draws from her journey, studies of the feminine, sacred sexuality, energy healing, nutrition, chakra healing, ayurveda and creativity to empower women to feel confident, joyous and free to express themselves.
Kiana Love, founder of Be Wild Woman, holds a B.S. in Behavioral Science from the University of Houston, and has certifications in somatic healing and holistic health.  She is a Wild Woman Healer, Reiki Master, Integrated Energy Therapy Instructor, Vortex Healer, Intuitive, Holistic Health Counselor, Herbalist, Reflexologist, Interfaith Minister and Yoga Teacher.
Kiana's women's trainings include the Women's Wisdom Program with Hemitra Crecraft & Sue King and the Women in Power initiation in 2005 with Alisa Starkweather.  She is also certified by chakra expert Anodea Judith as a Sacred Centers Chakra healer & teacher.  Kiana Love has presented at COSM, Evolver, Jivamukti Yoga, Urban Sanctuary, Reflections Yoga, East West Yoga, Nurture New York, PEX Summer Festival, Figment, Eve's Garden & Balilbay Camp for Performing Arts.  Kiana is available for healing programs, workshops, intuitive readings, intuitive art, circles, & parties.
For more info go to www.BeWildWoman.com